"The strike deals a blow to AQAP's (al-Qaeda in the Arab Peninsula) ability to use Yemen as a base for attacks that threaten US persons, and it demonstrates our commitment to defeating al-Qaeda and denying it safe haven," Pentagon spokesman Peter Cook said in a statement on Tuesday.
AQAP has been classified by the United States as the network's deadliest group. The group is located in Yemen, and has reportedly claimed attacks on the West.
The airstrike reportedly hit a training camp located in the mountains in Hajr, where "more than 70" AQAP fighters were settled. Hajr, which is located west of Hadramawt's provincial capital Mukalla, has been held by jihadists since April.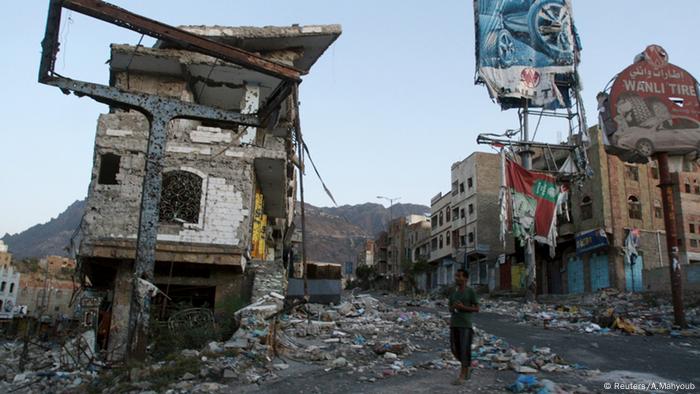 A building in Taiz, Yemen, destroyed during recent fighting
"Initial assessment shows that dozens of AQAP fighters have been removed from the battlefield," Cook said, adding that the airstrike demonstrates that the US is committed to "defeating Al-Qaeda and denying it safe haven."
Yemeni officials had said earlier that a Saudi-led airstrike killed or wounded dozens in Hajr. Witnesses said wounded militants were taken to a hospital in Mukalla, and that the militants were seen donating blood at the hospital.
It was not made clear whether there were any civilians among the casualties.
The World Health Organization has said that almost 6,300 people have been killed since March 2015, when Saudi Arabia and its allies launched a bombing campaign against Iran-backed Shiite rebels. Nearly half of those who were killed were civilians, according to a recent statement made by a UN human rights official.