Martin Schulz is hoping to tackle creeping old-age poverty in Germany by presenting a plan to "stabilize" pensions with the help of money from state coffers.
Making his pitch at his party headquarters in Berlin on Wednesday, the center-left Social Democratic Party (SPD) candidate and Chancellor Angela Merkel's biggest threat in Germany's general election in September, promised stable pension levels, no raising of the retirement age and more state investment to secure pensions in the future.
Schulz's pledge is to maintain the current pension level at 48 percent of the German national income until 2030, while at the same time promising that pension contributions for employees and employers would not exceed 22 percent.
This represents a compromise with the trade unions and the SPD's left-wing, who had been pushing for 50 percent, but also an advance on proposals laid out by SPD Labor Minister Andrea Nahles in November 2016, who had targeted 46 percent. The opposition Left party, meanwhile, has called for a 53 percent pension level.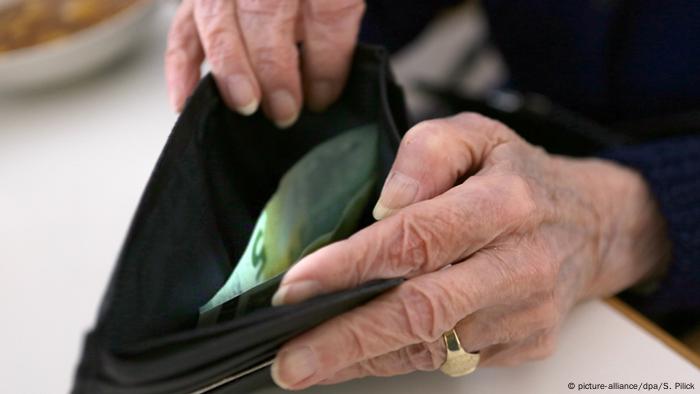 Old-age poverty is creeping up in Germany
Devil in the details
"A stable pension is a core promise of a society that sticks together," Schulz declared at the event, which was also meant to highlight the pension-shaped hole in the conservative Christian Democratic Union's (CDU) election campaign so far.
The SPD concept would see the state set aside 78.1 billion euros ($87.9 billion) over the next 13 years to cover pensions for low-income earners - including a 15-billion-euro "demography boost" (an injection of cash to compensate for an aging population) from the years 2028-30 to stock up the shortfall. Nahles' plan would have seen a much lower demography boost of just 4.2 billion euros.
Schulz also ruled out raising the official German retirement age beyond the current 67 - which marks a significant difference from the CDU, which has refused to rule that out. CDU Finance Minister Wolfgang Schäuble has suggested that this might in fact be inevitable.
Trade unions immediately welcomed the new plan, which effectively put to bed a looming internal SPD dispute ahead of the party conference later this month. Robert Feiger, head of the industrial trade union IG-BAU, which has some 273,000 members, said Schulz's plan "showed that the SPD had understood."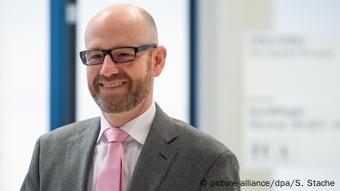 Tauber said Germany's pensioners were doing just fine
Reactions and complaints
For its part, the CDU immediately condemned the SPD plan. The party's General Secretary Peter Tauber insisted that Germany's pension plan was "solid" until 2030, and that no new plan was necessary.
Speaking to the Saarbrücker Zeitung newspaper, Tauber said that Germany's pensions were "developing better than prognosticated."
"The more people doing good work, the more stable the pension insurance," he said, before arguing that the SPD's plan would see "the young generation paying more."
That theme was picked up by Steffen Kampeter, a former CDU politician and now head of the Confederation of German Employers' Associations (BDA), who said that the SPD plan was "bad news for all young people."
Schulz responded by defending his plans on Thursday, telling the Ruhr Nachrichten newspaper that a "reliable pension was worth something," and pointing out that Merkel's government apparently had "no problem" cutting social benefits while increasing military spending by up to 30 billion euros a year.
The CDU's decision not to offer a new pension plan before the election also garnered plenty of criticism. The Green party's leading election candidate Katrin Göring-Eckardt argued that the governing party was "effectively declaring that pension reform was obsolete and therefore saying farewell in rose-tinted glasses to lie back in a deckchair."
Recent studies have shown that while incomes among older people have risen faster than among younger people in Germany in recent years, so has the number of old people living in poverty. Those living in the former East Germany are thought to be especially vulnerable to poverty.