It is the largest Spanish-speaking democracy in the world, a country that guarantees freedom of the press in its constitution. Yet it is simultaneously the country where, after Afghanistan and Syria, the most journalists were killed in 2018 — somewhere between nine and twelve, depending on the source.
The first victim this year was Rafael Murúa, a radio journalist from the northern state of Baja California Sur, a tourist paradise. He was found dead in a ditch on January 20, 2019. Murúa reported about culture but also about human rights and environmental protection. He was a 34-year-old bearded man who was involved in public radio and was the director of his station. Not everyone liked his reporting. Murúa received threats and was therefore included in the state protection program for journalists and human rights activists. Regardless, like so many others, he died.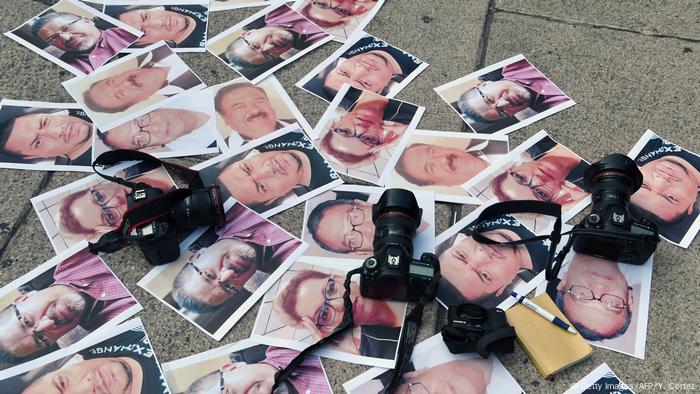 In 2018, 7 journalists were killed in Mexico, according to Reporters Without Borders
Read more: Mexico sets new murder record with more than 33,000 killed in 2018
Murúa's fate has proven once again that in Mexico, laws and regulations are worth nothing. All too often, the law of the strongest applies, and who that is depends on local conditions. The situation can be more or less stable depending on which drug cartel has the upper hand and whether the local authorities are working with one or the other. Only one thing remains certain: No one can be trusted, not even the security forces. That is a devastating diagnosis for a democratic country.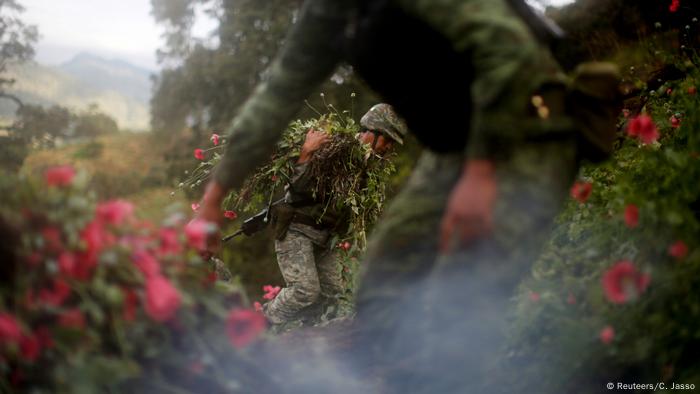 Much of the violence in Mexico stems from drug cartels
At its root: Social inequality
Journalists in Mexico live with the same insecurity that all other citizens in the country do. With more than 33,000 murders, 2018 was the bloodiest year in the country's history. That number includes more than 130 politicians killed in the election campaign. The deadly violence affects everyone, not just the rich, political celebrities or famous investigative journalists. On the contrary, it is in rural areas that the danger is greatest. And there is not one singular terrorist organization or one mafia group behind it but many factions at war with each other.
All too many politicians and police officers would rather position themselves in the protection — or even in the service of — these groups instead of fighting them. Corruption is thus Mexico's largest problem that stems from immense social inequality. Poverty, fear and a lack of education feed corruption, which in turn creates an atmosphere of impunity, which then leads to low levels of trust in state institutions.
Read more: Mexico: Journalist shot dead in Chiapas town
Uta Thofern is head of DW Latin America
Solidarity is required
This ball of thread is hard to unravel. Whoever pulls on one of the countless threads, which are all tangled up with each other, by naming a name or telling a story, is in mortal danger. For the faceless criminals behind these acts, the truth is the greatest risk. That is why journalists are on the front line, why their task is so important and why violence against them needs special attention. Their work is laying the groundwork for a better Mexico. All those who face this violence on a daily basis need solidarity internationally, but also among themselves, to put aside career competition in order to stand up for each other.