It is only six weeks until Germans head to the polls in a general election and prospects are as grim as they could be for Frank-Walter Steinmeier. He's the country's foreign minister and vice chancellor but most of all he is the Social Democratic Party's (SPD) candidate to become the country's next chancellor.
If Germans voters were to cast their ballots today, the SPD would get a mere 22 percent - one percentage point less than in the previous week.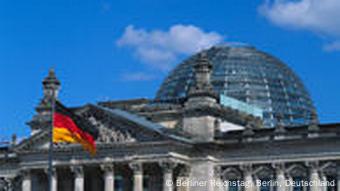 Opinion polls see the CDU and FDP on their way into the Bundestag
Current polls see CDU and FDP ahead
That is the worst result ever for the party the Deutschlandtrend opinion polls commissioned for public broadcaster ARD. Chancellor Angela Merkel's Christian Democrats, combined with their sister party, the Bavaria-based Christian Social Union, would get a comfortable 37 percent - up two percent.
Steinmeier's SPD is the junior partner in the grand coalition with the Merkel's Christian Democrats. Both parties have repeatedly said that they don't want to continue in their uneasy grand coalition after the September 27 vote.
The opinion poll puts Merkel on track to become chancellor of a right-of-center coalition. The CDU's preferred coalition partner, the liberal Free Democrats, are on 15 percent support, which would give the CDU and FDP combined a majority of 52 percent.
The Green party would get 12 percent according to the poll while the Left party would get 9 percent.
Speaking during a stop on the campaign trail, Steinmeier told reporters that he was not discouraged by the new figures.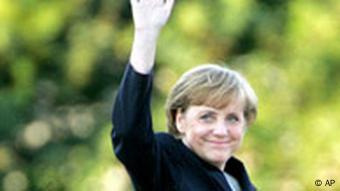 Waving goodbye to Steinmeier and the Social Democrats?
Enough time to turn things around?
He said there were some opinion polls he liked and some that he didn't, but admitted that he wasn't too happy about the recent ratings. But he stressed that if you know that if your policy is on the right track, "then you can't allow opinion polls to get you all too worried."
Steinmeier says he's confident that the remaining six weeks are enough time to turn the voters favor in his direction.
But when it comes to direct comparison between Foreign Minister and Vice Chancellor Steinmeier and Chancellor Merkel, the gap is even wider. Merkel has a comfortable lead with 62 percent over Steinmeier with 23 percent.

ai/AP/AFP
Editor: Chuck Penfold