For many years Swedish crime writer Henning Mankell has been splitting his time between his homes in Sweden and in Maputo, the capital of Mozambique -- or as he puts it with one foot in the snow and one in sand -- but he said that hasn't made going from one continent to the other any easier.
"Every time I arrive back from Africa, I am sad and very angry to see the pictures that the mass media show from the African continent," Mankell said in Berlin on Sunday. "We hear all about how Africa is dying but nothing about how people there live."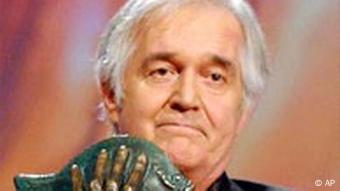 Mankell has been in love with Africa since first visiting the continent when he was 20
The western world focuses on the injustices in Africa and does much to support the continent, he said, but added that support for the continent has dropped off since the 1990s and that the developed world could eliminate illiteracy in Africa with the money it spends on dog and cat food.
West responsible for African corruption
Now 58, Mankell is best known for his crime series featuring police inspector Kurt Wallander, but he has also written of his love affair with Africa in "Chronicler of the Wind" and "Playing with Fire."
Mankell also touched on the topic of corruption in Africa, which he acknowledged to be a problem, but not just an African one.
"I've lived in Africa long enough to realize that we brought much of the corruption that is there," he said.
"When people talk about corruption I say 'follow the money,'" Mankell added. "Follow the money and you will end up at Siemens. Follow the money and you will end up at Volvo. Follow the money and you will end up at any of the big western corporations."
A new point of view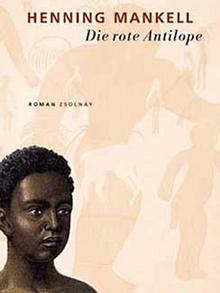 Mankell has written several books about life in Africa
He also accused Europe of focusing on the negatives in Africa while at the same time exploiting its wealth -- from natural resources to athletes.
"Now we are not just taking soccer players, we are taking Africa's intellectual potential," Mankell said. "There are more African doctors working on the European continent than the African. Why is that? Because of the money, of course."
He said that having seen poverty in Africa has made him able to look at the world from a new angle, which has affected his European perspective.
While in Mozambique in the 1980s during the country's civil war, he came upon a man dressed in rags who had painted shoes on his bare feet using dirt.
"He taught me something very important, that no matter how low you have sunk, it is possible to defend your own dignity," Mankell said.