Four descendants of Friedrich Rupp, who helped solve the murder of the mayor of the southwestern German town of Bönnigheim in 1835, are to receive a reward from the current mayor, German media said on Saturday.
The reward of €1,000 ($1,200) — today's equivalent of the 200 guilders offered at the time — was scheduled to be presented at a book festival in Gaithersburg in the eastern US state of Maryland, the Deutsche Presse-Agentur (DPA) news agency said.
According to Ann Marie Ackermann, a former US prosecutor who has written a book about the case, Rupp not only received no reward for the information he provided, he was even previously forced to leave the country because of suspicions that he could be the murderer.
"The town wronged him twice," she told DPA. "It drove him out of the country and never paid the reward when it was due."
Read more: World's oldest message in a bottle discovered in Australia, sent from Germany
War hero?
Ackermann, who now lives in Bönnigheim, told the Heilbronner Stimme media group that the murderer, Gottlob Rueb, had fled to the US soon after inflicting deadly gunshot wounds on Mayor Johann Heinrich Rieber.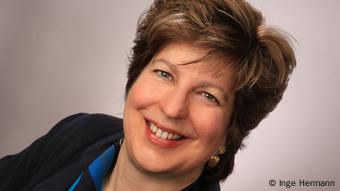 Ackermann has recounted the affair in her book "Death of an Assassin"
She said Rueb, who possibly held Rieber responsible for the failure of a job application, was himself killed in 1847 during the Mexican-American War and was even accorded the status of hero by his commander, the later famous General Robert E. Lee.
Friedrich Rupp, who himself emigrated to the US a year after the murder, turned over evidence on Rueb in 1872 to prosecutors in Heilbronn, near Bönnigheim.
The evidence was corroborated and the case closed, Ackermann told DPA, adding that the reward was not paid because the original documents were misfiled.
Current Mayor Kornelius Bamberger told DPA that the murder had completely shocked Bönnigheim at the time and that the suspicions against Rupp had turned his life into a nightmare.
"We now know he didn't do it. But Bönnigheim wronged him," he said.
Read more: 'Bluetooth' treasure found on German Baltic Sea island
Every evening at 1830 UTC, DW's editors send out a selection of the day's hard news and quality feature journalism. You can sign up to receive it directly here.