The scale of Russian disinformation has hit new heights. Within the space of three months, bots created half of all "Russian-language news about NATO in the Baltic States (Lithuania, Latvia, Estonia) and Poland," according to Rolf Fredheim, a data scientist at NATO's StratCom Center of Excellence.
A joint investigation by Buzzfeed in the US and local media also confirmed a direct link between the Kremlin and media outlets in the Baltics.
In an effort to counter these developments and fight disinformation from abroad Lithuanian news outlets have now formed a joint platform.
Read more: Baltics battle Russia in online disinformation war
The initiative, which brings together Lithuania's Military Strategic Communications (STRATCOM) and civil society actors, aims to monitor and debunk disinformation before it spreads in the country. According to the organizers, they reach 90 percent of the three million people in Lithuania.
The website, Demaskuok.lt, (debunk.lt in English), uses an automated system to scan around 10,000 news articles on Russian and Lithuanian media across the two countries, flagging articles with specific keywords, and indicating a potential spread of disinformation.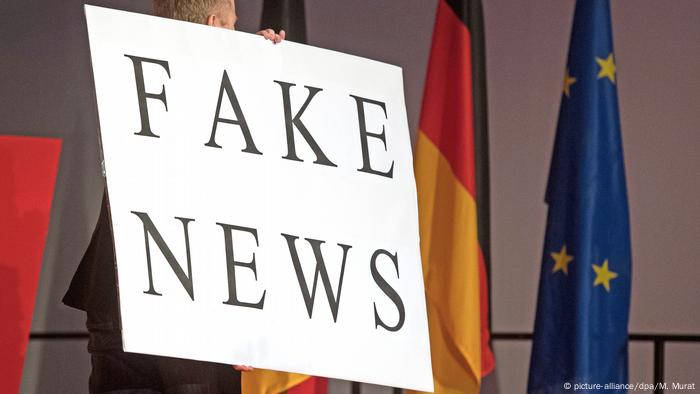 The new platform in Lithuania aims to fight disinformation campaigns from abroad
Volunteers filter the system, reading material flagged by algorithms, and rate the potential threat.
The flagged information reaches journalists together with specific comments and knowledge from the volunteers who have expertise on topics targeted by the propaganda, such as technology, local politics, and the conflict in Ukraine. "The best result from identifying fake information to deconstructing it has been two hours," Viktoras Dauksas, the director of Demaskuok.lt platform, told DW.
Baltic elves
The volunteers are the Baltic answer to Russian "trolls," state-sponsored anonymous internet commentators — the so-called elves. One of the elves involved, Henrikas Savickis, is also a member of the Lithuanian Riflemen Union (LRU), one of the partners alongside STRATCOM.
LRU is a paramilitary force that was founded in 1919 and is controlled by a joint Ministry of Defense and civilian leadership. Today, LRU trains for both active duty during a potential military confrontation, but also leads education and youth initiatives.
At first, Henrikas "didn't know such a [community] as elves existed; I was more of a loner, sharing true stories and debunking fake news" at the height of the disinformation warfare targeting Ukraine, as Russia's annexation of Crimea unfolded in 2014.
In 2016, Henrikas "became a member of LRU, and then part of the IT unit," which works together with the elves community.
An undisclosed number of elves are part of the LRU. The coordinated structure has helped to counter the threats of disinformation and Dauksas, the director of Demaskuok.lt platform, says the joint military/civilian set-up does not present a problem.
"Military representatives share their expertise [and] information on hostile media sources. Cooperating with these partners, elves and journalists are increasing their competence."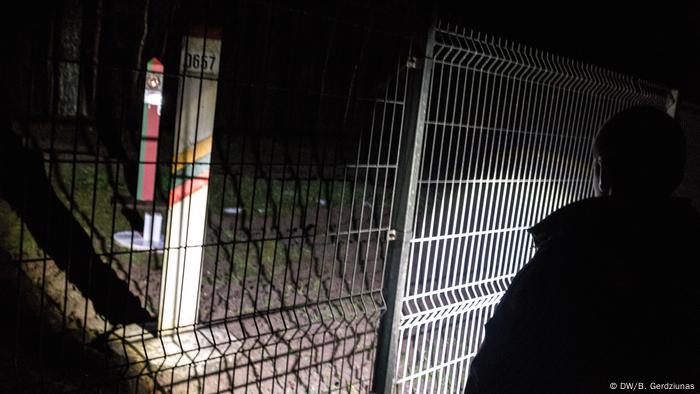 Lithuania's Soviet past puts it in a difficult place
From disinformation to a witch hunt
However, there have been concerns about their work. The platform has "debunked" controversial topics, such as Lithuania's complicity in the Holocaust, which were ultimately labelled as disinformation and dismissed as false. Such incidents could force journalists to censor themselves and stop questioning confirmed historic narratives or controversial events to avoid the disinformation tag.
Already, arguments on social media and attacks on public figures often involve the label of vatnikas — a term used to describe pro-Russian and pro-Soviet people.
In 2016, a supermarket chain even approached the police to investigate whether there was any "Kremlin involvement" in a public boycott against high prices.
Lithuanian media outlets have come under criticism before for misleading or sensationalist coverage of sensitive topics, such as the Russian-speaking minorities within Lithuania, or the #MeToo scandal.
"We've noticed a more distinct position among journalists and media on human rights abuses," Jūratė Juškaitė, communications chief for Lithuanian Human Rights Centre NGO, told DW via email.
"[But] the same media then publishes texts prepared by PR agencies that aim [to absolve] the human rights abusers [of any blame.] The best example of such, was the #metoo scandal," she added.
Rasa Lukaitytė-Vnarauskienė, the editor-in-chief of DELFI, one of the founders of the platform, told DW that their outlet is "guided by essential journalism principles and a confirmed code of ethics. This initiative will [also] undoubtedly add to Lithuanian media and DELFI content quality, because more news on disinformation cases will reach the readers," she added.
The platform is a step toward fighting disinformation challenges from abroad, however observers say it adds few instruments to help society deal with the increasing stream of information from within the country itself.
"Initiatives such as these are needed, but on one hand, they speak about propaganda, fake news and the need to fight against such evils, and on the other they publish texts with headlines repeating the 'best' traditions of Kremlin trolls," said Juškaitė.