Japanese Defense Minister Gen Nakatani ordered the sea-based Aegis and ground-based Patriot anti-ballistic missile systems to be put on on alert, citing the "possibility that North Korea will launch a missile it calls a 'satellite' within coming days."
The heightened alert comes after Pyongyang notified the UN's maritime, telecommunication and civil aviation agencies that it would launch a space rocket between February 8 and 25 in a move North Korea's neighbors and the United States say is a disguised ballistic missile test.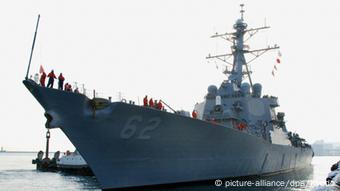 Aegis is part of the US ballistic missile defense system.
Japan also said on Wednesday it would shoot down any North Korean missile that threatened its territory.
The projected trajectory of the North Korean missile launch would send it near the south-western island of Okinawa and its neighboring islands, Nakatani said.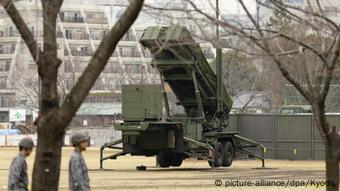 Patriot Advanced Capability PAC-3 System in Tokyo.
Echoing concerns from the United States and South Korea, Prime Minister Shinzo Abe said during a parliament committee session that the launch would violate UN Security Council resolutions and constitute "a grave act of provocation toward Japan's security."
Meanwhile, China, with which the hermit country has open relations, cautioned its neighbor on Wednesday against launching a satellite, expressing "serious concerns" over the plan. The US has put pressure on China to exert its influence over Pyongyang and also back extending sanctions.
North Korea has tested four nuclear bombs, including what it said was an H-bomb in early January. But Western intelligence assessments have determined the January test was a normal atom bomb rather than an H-bomb, which has a much greater explosive force.
UN resolutions forbid North Korea from developing or testing ballistic missile technology. The international community imposed penalties following a successful three-stage rocket launch in December 2012.
cw/kms (AFP, dpa, Reuters)