Shinzo Abe sent a sacred "masakaki" tree bearing his name to the Yasukuni Shrine on Tuesday at the start of its annual four-day autumn festival.
According to Japanese news agencies, however, the prime minister is unlikely to visit the site in person. Instead, he is scheduled to visit northern Japan for campaign events ahead of the country's general election on Sunday, the Kyodo news agency reported.
Visits to Yasukuni by Japanese politicians have provoked outrage in the past, particularly from neighboring China and South Korea, who see the site as glorifying Japan's past militarism. But Abe and others in his government argue that it is merely a place to remember fallen soldiers.
The shrine commemorates all Japan's 2.46 million war dead from imperial-era conflicts, therefore nominally including a number of military and political leaders who were convicted of war crimes following the Second World War.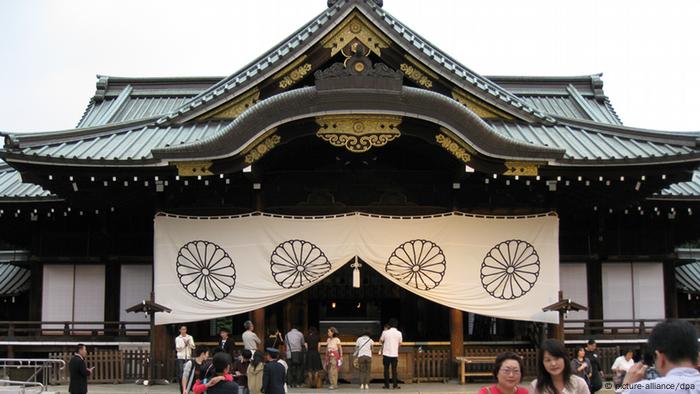 The Yasukuni Shrine for Japan's war dead is a source of great controversy in the region
The premier has been sending ritual offerings to the memorial for years, but he has only ever visited once in person. In December 2013, the year after he was elected prime minister for the second time, Abe offered prayers at the shrine, sparking an international outcry. Since then he has kept his distance while continuing to contribute offerings during the site's annual festivals.
This year's festival comes as Japan is seeking to improve relations with Beijing and Seoul amid heightened global tensions over North Korea's nuclear tests and missile launches.
nm/msh (AFP, Reuters, dpa)