The media and blogs were rife with speculation this weekend over the possible development of a new minivan-style electric car by Apple, taking on other industry majors like Tesla and Google in the process.
Citing unnamed sources familiar to the matter, US business daily The Wall Street Journal (WSJ) on Friday said that several hundred Apple employees were secretly developing an electric vehicle resembling a minivan - the project code-named "Titan."
But a self-driving car was not part of Apple's current plan, one of the sources told the WSJ.
Furthermore, British business daily The Financial Times (FT) reported on Saturday that Apple was recruiting automative technology and vehicle design experts to work in a top-secret research lab located a few miles from Apple's corporate headquarters in Cupertino, California.
Apple Germany declined DW's request for an interview, stating in an email "Apple doesn't comment on rumors or speculations."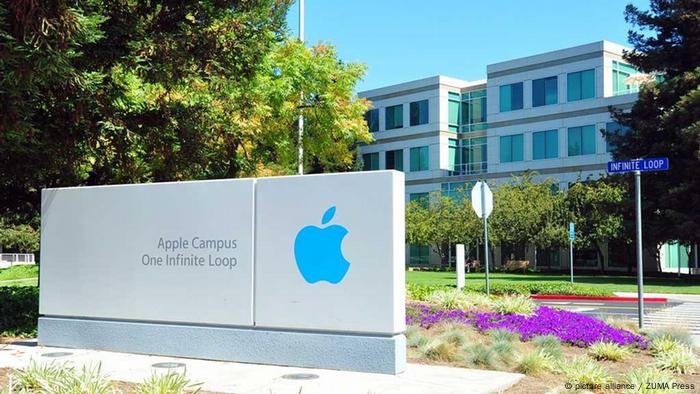 Riding high on huge profits from its electronic devices, Apple has enough cash ready to venture into the carmaking business.
New hires
The company's Chief Executive Tim Cook approved the car project a year ago and tapped Vice President of iPod and iPhone Design Steve Zadesky, a former engineer at Ford, to lead a 1,000-person team, according to the sources.
This team was now researching various types of robotics, metals and materials consistent with automobile manufacturing, the sources added.
Another fairly new hire is Johann Jungwirth, former head of Mercedes-Benz's research and development unit, who started with Apple last September as the new Director of Mac Systems Engineering, according to his LinkedIn profile.
Around the same time, the company hired Marc Newson, an accomplished designer known for creating a concept car for Ford and also close friend of Apple's design chief Jony Ive.
Industry analysts, however, aren't entirely sure whether Apple's latest project will proceed to completion. The technology giant has been known to often research projects and then discard them.
But the size of the project team and the types of people involved in the project indicate Apple's dedication and seriousness to the endeavor, the WSJ said. The paper, along with the FT, reported Apple executives had flown to Austria on occasion to meet with contract manufacturers for high-end cars, such as Graz, Austria-based auto supplier Magna Steyr.
Magna International based in Germany also declined DW's request for an interview.
Moving beyond mobiles and music
One thing is clear though: Apple has had its eye on the automotive industry for awhile. The company unveiled Carplay last March, which allows drivers to access contacts on their iPhones, make calls and listen to voicemails without taking their hands off the steering wheel.
Best known for its iconic iPods and iPhones, Apple has been credited with accelerating the digitalization of music, advancing its expertise in mobile and electronic devices for the past 15 years. In April the company plans to introduce Apple Watch, hoping to create a market for wearable devices.
Development and manufacture of a car is incredibly time-consuming and cost-intensive, with the price tag starting around $1 billion (877 million euros). But the expense barrier is expected to be less problematic for Apple, which became the first company to be valued over $700 billion on Tuesday after posting $18 billion in quarterly profits.
A run for its money?
A potential Apple e-car would directly compete with General Motors' future e-car, based on the Chevrolet Bolt, and Nissan's equivalent, the Leaf, which is already on the consumer market. Other Silicon Valley companies already in the business include electric automaker Tesla Motors and tech heavyweight Google, which is working on developing a self-driving electric vehicle.
Business Insider reported last week it received an email from a person claiming to be an Apple employee, saying the company's latest project will "give Tesla a run for its money."
Electric car sales in Germany have fallen short of expectations, despite German Chancellor Angela Merkel's pledge to have 1 million battery electric vehicles on the country's roads by 2020.