As International Women's Day (IWD) rolls across the globe, individuals in countries everywhere are observing it through marches, protests, music, sports, strikes, at both local and national levels. While some of these events celebrate the achievements women make in the world everyday, others push for further gender equality and activism. Deutsche Welle brings you the latest highlights below.
All updates in Universal Coordinated Time (UTC)
16:03 US President Donald Trump comments on International Women's Day (IWD) Trump, who in the past has been accused of harboring mysogynistic views on account of derogatory comments he had made about women, said on Twitter that he was "honoring the critical role of women here in America & around the world," adding in another tweet that he had "tremendous respect for women."
14:50 German women innovate in the digital realm One of the main battles for women today remains breaking into and rising to the top of traditionally male-dominated professions. While German politicians debate quotas for women in boardrooms and parliaments and how best to address the country's gender pay gap, women in technology are forging ahead at a grassroots level. Linda Kruse designs video games empowering girls to stand up for their rights while furthering their interest in STEM subjects. And other women, like Kim Salmon, fight tirelessly against online hate speech targeting outspoken females.
14:42 "Well-behaved women seldom make history" Everyone knows the famous quote from renowned historian Laurel Thatcher Ulrich. But who are some of these revolutionary women who refused to stand down, rose to powerful positions, and changed the course of history? Here are DW's ten top picks:
14:34 Female lawyer in Malaysia fights for indigenous rights As a woman in a predominantly male profession, Siti Kasim knows what it means to have a marginalized voice. She has dedicated her legal career to campaigning for the rights of indigenous peoples and the LGBT community. "I could never see injustice or condescension of any sort since childhood. I cannot tolerate people who have no respect for others," she told DW.
14:26 Arab refugee women speak out about life in Germany In an interview with DW, female refugees from Arab countries commented on their new lives in Germany, including what women's rights means for them.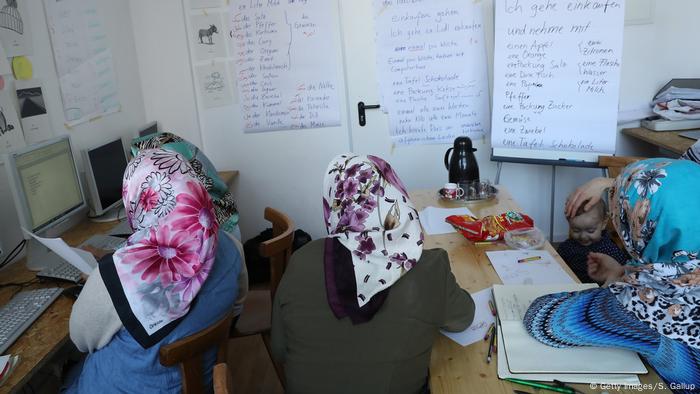 Afghani refugees learn digital skills in Berlin
14:14 No to sexism and abortion restrictions in Poland Woman in Warsaw are protesting outside the headquarters of the Law and Justice party to demand the government loosen highly restrictive reproduction rights laws which the conservative government is looking to tighten. The recent declaration of Polish EU parliament representative Janusz Korwin-Mikke that women are "weaker," "smaller," and "less intelligent" than men - and thereby deserving of lesser pay - has further inflamed women's rights activists.
13:26 Lebanese women's rights activists march in Beirut Students, writers, and NGO activists began their walk through the streets of Lebanon's capital city from the Achrafieh Sassine square at noon local time. Organizers' demands include better representation in parliament, better legal protection for women, and a reform of the penal code.
13:08 Putin tweets IWD congratulations The Russian President highlighted women's roles as tireless family caretakers, stating "how do they manage it all?" He also said "we love and treasure you," before noting men's celebration of women through music and poetry. Russia has strong historic links to IWD. On March 8, 1917, women's worker protests kicked off the Russia Revolution that eventually led to the fall of the Romanov dynasty. The Soviet government enshrined the date as an official holiday shortly thereafter.
12:55 India launches Women Cricket League (WCL) The WCL aims to provide women cricketers on par with their male counterparts. League founder Parul Jain: "It's important that young girls see cricket as a viable option to play at the highest level...This will lead to greater interest in women's cricket in India, which has generally been given much less importance than the men's sport." India, a global cricket powerhouse, joins Australia and Great Britain as countries with leagues for women.
12:43 Silent women's voices in China Human Rights Watch (HRW) released a dispatch today condemning the Chinese government's stifling of women's rights activists. Last month, official censors temporarily shut down Women's Voices, a blog headed by Chinese feminists. HRW also critically spotlighted Beijing's restrictions on women's reproductive freedoms and government-sponsored campaigns pushing women over 27 - "leftovers" - to marry.
12:30 Women in Tokyo take to the streets Women marched through the streets of the Japanese capital demanding better pay and working hours. Prime Minister Shinzo Abe's "womenomics" policy, aimed at increasing female labor force participation, has butted heads with an all-consuming work culture, increasing the burden for women who straddle home and office.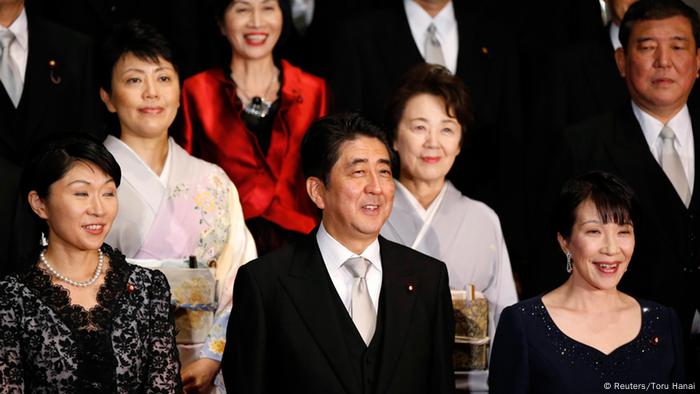 Prime Minister Abe surrounded by female cabinet ministers
12:20 New Zealand releases study on gender pay gap The country's government published its findings entitled "Empirical evidence of the gender pay gap in New Zealand" one day ahead of International Women's Day, the first comprehensive study since 2003. After revealing that 80 percent of the pay shortfall for women was "unexplained" - that is, due to conscious or unconscious bias - women have flocked to social media to share stories of employment bias.
12:04 Global work walk out by women As part of IWD, "A Day Without Women" initiative will see women around the world go on strike on Wednesday to draw attention to gender inequality in the workplace. In Australia, around 1,000 early childcare workers, a predominantly female sector, walked off the job at 15:20 local time (04:20 UTC) - the time after which Australian women begin working for free.
11:56 BBC Radio3 all-day broadcast of music by female composers - the classical music radio station of Britain's public broacasting network is devoting their March 8 airtime to women musicians of the past and present. A special highlight includes the
live noontime broadcast and premiere of Fanny Mendelssohn's Easter Sonata for piano, a work long attributed to her younger brother Felix.
11:43 Google Doodle honors women pioneers - the internet giant highlights 13 women from around the world who broke through gender barriers in a variety of fields, including Miriam Makeba (South African civil rights activist and singer), Cecilia Grierson (Argentina's first medical degree recipient) and Lotifa El Nadi (Egypt's first female pilot).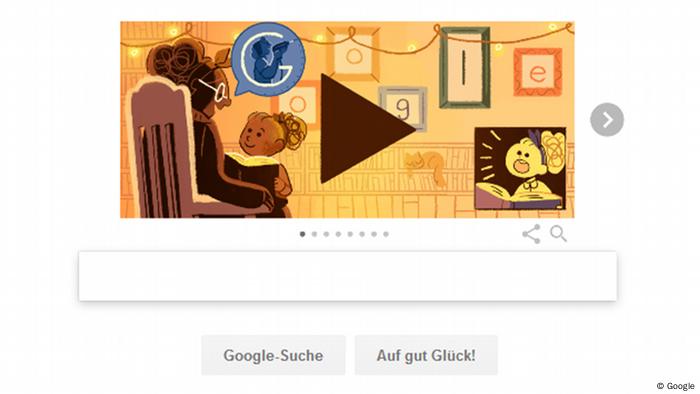 11:42 IWD hashtags dominate Twitter - #BeBoldforChange, the campaign call of IWD 2017, along with multilingual #InternationalWomensDay hashtags, are drawing thousands of tweets from individuals, companies, politicians and activists around the world.