Orban announced on Friday that construction had begun on the new fence, similar to the barrier erected recently along its border with Serbia. The confirmation came hours after Croatia shut its boundary with Serbia, as the migrant crisis marched westwards.
Speaking on national radio, Orban said a fast-solution fence would be finished by the end of Friday on a critical 41-kilometer stretch of the frontier, where Hungary and Croatia are not divided by a river.
It is not clear whether the new structure will eventually span the entire 329 kilometers (204 miles) length of the boundary.
"We must implement the same measures as on the Serbian-Hungarian border," he hinted, adding that at this point 600 soldiers had worked on the fence, and a further 500 will be deployed on Friday and 700 more over the weekend.
Legal obligations met
Orban vowed that despite blockading its borders, the country would keep to the Geneva Convention "and all other international treaties governing refugee treatment."
Hungary's first anti-migrant fence is 3.5-meters (11.4 feet) high, and was finished earlier this week along its 175-kilometer border with Serbia. Since its completion, Hungary has blocked any migrant entry and imposed draconian penalties for any illegal crossing.
The strict new measures led to clashes between police and protesters on Wednesday, as officers unleashed tear gas and water cannon onto the crowd, leaving several people needing medical attention.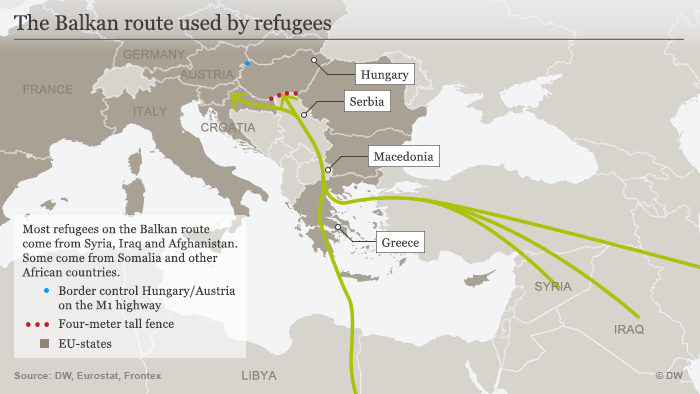 Faced with the new blockade, thousands of migrants have performed a detour over the past few days, heading towards Serbia's border with Croatia, still hoping to cross through Hungary or Slovenia on their way to northern Europe.
Croatia can't cope
On Thursday, Croatia shut seven of eight road border crossings with Serbia after more than 11,000 refugees overwhelmed the frontier over the past two days. Serbian officials protested the move, fearing that the closure would leave thousands of migrants stranded inside its own territory.
Earlier, authorities in Zagreb said they would not prevent people crossing through the country on their way to other EU states, but Croatian Prime Minister Zoran Milanovic warned his country's resources for dealing with the influx were "limited."
Several hundred people headed to the Croatian capital after being trapped for hours at a small rural train station at Tovarnik near the border, waiting for transport.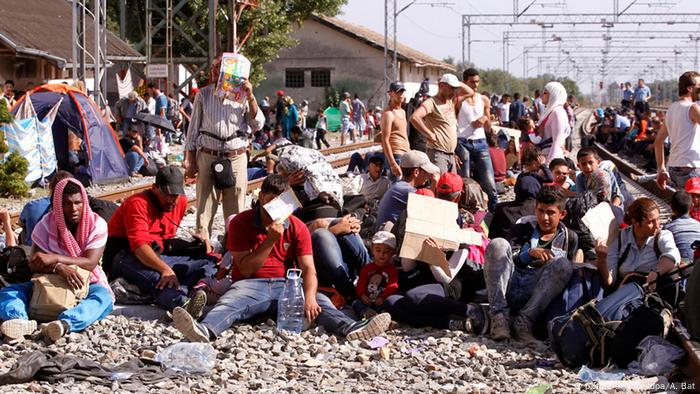 Thousands of people traveled to the Serbian border with Croatia, attempting to reach northern European countries
Slovenia stopped a train from Croatia carrying migrants, saying some 150 passengers did not have the correct documents and would be returned to Zagreb. All rail services between the two countries have been stopped.
In a thinly veiled attack aimed at Hungary, German Economy Minister Sigmar Gabriel warned that that EU money would not be allocated to countries that "don't share our values."
He said while Germany was opening gymnasiums, barracks and homes to refugees, other countries were "laying barbed wire on their borders and closing the gates."
EU leaders are due to hold an emergency summit next Wednesday on the migrant crisis, amid growing calls for Turkey to be given additional resources to keep Syrian refugees on its soil until its neighbor's war ends.
French President Francois Hollande said leaders would also discuss the setting up of "hotspots" or registration centers of asylum seekers.
Have something to say? Add your comment below.
mm/jil (AFP, AP, Reuters)