The New Yorker said on Tuesday that 13 women it interviewed on and off the record over 10 months alleged that Weinstein sexually assaulted them, including three who said he had raped them.
One accuser quoted by the New Yorker said she had maintained her silence for 20 years, fearing that Weinstein would "crush" her.
The magazine said police taped a New York hotel hallway conversation between Weinstein and a female Italian accuser in March 2015 but authorities decided not to press changes.
The mogul's spokeswoman Sallie Hofmeister responded that "any allegations of non-consensual sex are unequivocally denied by Mr. Weinstein."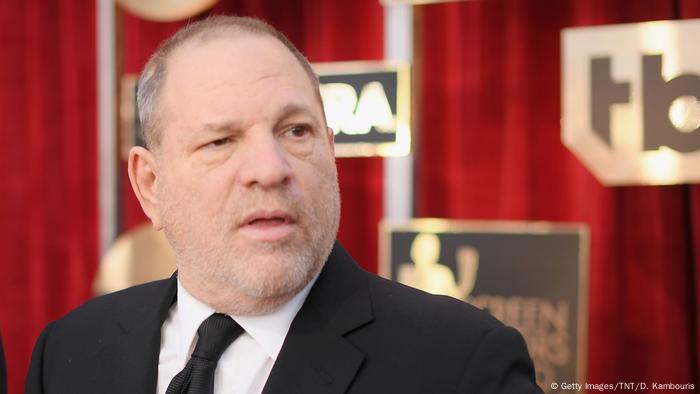 Weinstein was sacked from his own film company as more actresses come forward with stories of alleged abuse

Weinstein apologized last week for causing anyone pain and said he was seeking therapy.
On Sunday, Weinstein, 65, lost his job as co-chairman of his own film company three days after a New York Times report alleged that the Oscar-winning producer had sexually harassed young women - both actors and his own employees - over decades.
Weinstein was one of the most powerful men in Hollywood, producing and distributing Oscar-winning films including "Pulp Fiction"and "Shakespeare in Love."
The widening scandal could become a moment of reckoning for Hollywood, which is facing scrutiny for its treatment of women in the industry.
Later on Tuesday, Weinstein's wife, Georgina Chapman, announced that she was leaving him. In a statement she said: "My heart breaks for all the women who have suffered tremendous pain because of these unforgivable actions."
The couple married in 2007 and have two children together.
Clinton 'appalled'
Hillary Clinton, whose presidential campaign benefitted from Weinstein donations, said in a statement on Tuesday that she was "shocked and appalled" by Weinstein's behavior.
The New York Times reported separately on Tuesday that victims allegedly subjected to misconduct by Weinstein included Angelina Jolie, Rosanna Arquette and Gwyneth Paltrow, who was 22 when hired for the film "Emma."
Jolie said she had a "bad experience" with Weinstein in her youth. She refused to work with him and had warned others.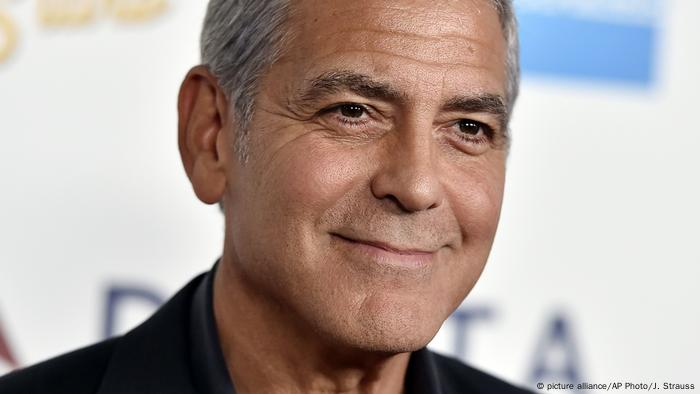 Actor George Clooney said it's "disturbing" that "there had to be a lot of people involved in covering up" Weinstein's actions
Paltrow said Weinstein was confronted at a film premiere by her then-boyfriend Brad Pitt.
Another prominent male actor, Matt Damon, told the website Deadline Tuesday he never saw predatory behavior by Weinstein but praised the courage of women who had spoken out.
Ben Affleck, who got his break in the Weinstein-produced "Good Will Hunting," also said he was sickened by the allegations.
Actor-director George Clooney told the Daily Beast that Weinstein's alleged behavior was "indefensible," but he himself had never seen "any of this behavior."
ipj/bk (AP, Reuters, AFP)