A chorus of movie stars has poured condemnation on disgraced film mogul Harvey Weinstein, whose downfall over multiple allegations sexual harassment spanning decades has sent shockwaves through Hollywood.
Weinstein was fired on Sunday from Weinstein Co., the studio he co-founded, three days after a New York Times expose alleged the Oscar-winning producer had a history of demanding sexual favors to advance young women's careers in the movie industry.
Weinstein's accusers include Rose McGowan and Ashley Judd. The Times reported that at least eight settlements had been reached with plaintiffs. Weinstein reportedly asked aspiring actresses for massages, sex and demanded they watch him shower.
New allegations have emerged in the days since the expose. In a Huffington Post report, TV anchor Lauren Sivan claimed that in 2007 Weinstein tried to kiss her and then masturbated in front of her at a New York restaurant after she rebuked his overtures.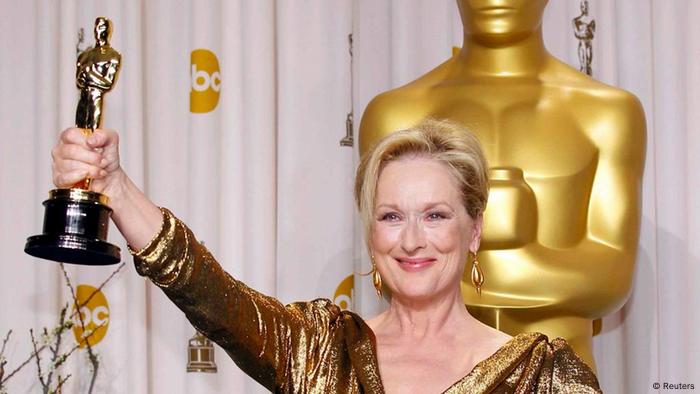 Meryl Streep won an Oscar for her portrayal of British PM Margaret Thatcher in "The Iron Lady," a Weinstein Company release
'Desperate' for help
Weinstein has since apologized for his behavior, saying: "I own my mistakes."
But before Weinstein Co. sacked him on Sunday, Weinstein reportedly sent an email to the board of directors saying that many of the allegations were false.
He begged the board not to fire him, saying he was "desperate" for their help.
The accusations against one of Hollywood's most powerful figures has caused soul searching within the movie industry over Weinstein's behavior and accusations of a years-long cover-up.
It has also raised questions over the treatment of women in the movie industry and the dark side of power and money in Hollywood.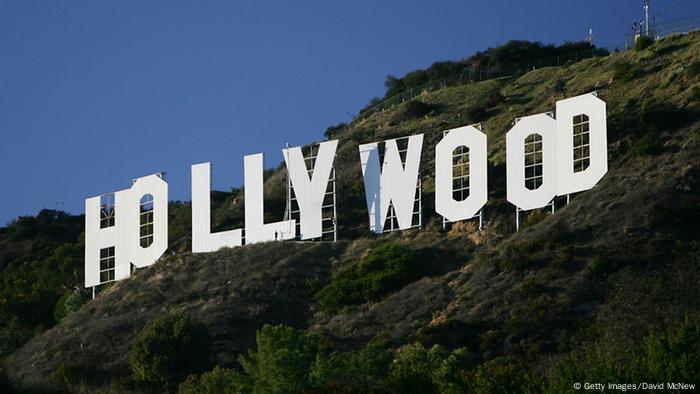 The accusations against Weinstein have raised questions over the way women are treated in the US movie industry
Shock and condemnations
Movie legend Meryl Streep, who once jokingly referred to Weinstein as "God," called his behavior "inexcusable."
"The disgraceful news about Harvey Weinstein has appalled those of us whose work he championed, and those whose good and worthy causes he supported," said Streep, who worked with Weinstein on several films over the years.
"Harvey supported the work fiercely, was exasperating but respectful with me in our working relationship, and with many others with whom he worked professionally," Streep continued. "If everybody knew, I don't believe that all the investigative reporters in the entertainment and the hard news media would have neglected for decades to write about it."
Streep said Weinstein's history of sexual harassment was not widely known.
Jennifer Lawrence said Tuesday in a statement that Weinstein's behavior was "inexcusable and absolutely upsetting."
"My heart goes out to all of the women affected by these gross actions. And I want to thank them for their bravery to come forward," said Lawrence, who won an Oscar for the 2012 "Silver Linings Playbook," which was produced by Weinstein Co.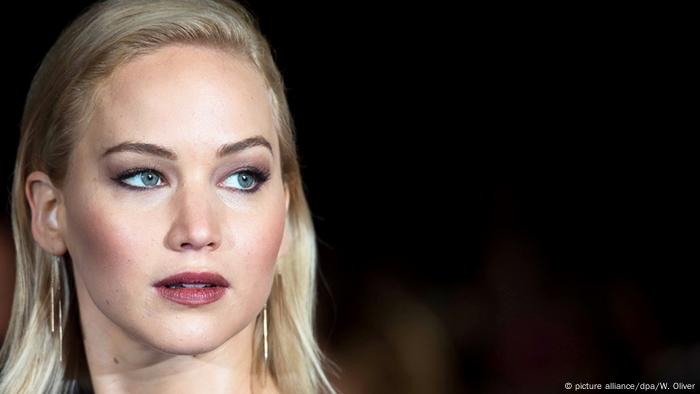 Actress Jennifer Lawrence praised the courage of those who have come forward with their stories of alleged abuse
She said that she had never been personally harassed and was unaware of allegations of Weinstein's behavior.
Other stars to condemn Weinstein included Judi Dench, Seth Rogan, Lena Dunham and Patricia Arquette, director James Gunn and producer Judd Apatow.
Known secret?
Several other movie stars came out saying that they had long heard rumors of Weinstein's behavior and that they regretted not taking them seriously.
"I had hoped that these kind of stories were just made up rumors, maybe we have all been naïve," wrote Kate Winslet, who won an Oscar for Weinstein Co.'s "The Reader."
Glenn Close also said she had heard rumors of Weinstein's behavior.
"Harvey has always been decent to me, but now that the rumors are being substantiated, I feel angry and darkly sad," Close said in a statement to the New York Times.
"I'm angry, not just at him and the conspiracy of silence around his actions, but also that the 'casting couch' phenomenon, so to speak, is still a reality in our business and in the world: the horrible pressure, the awful expectation put on a woman when a powerful, egotistical, entitled bully expects sexual favors in exchange for a job."
cw/kms (AFP, AP, dpa, Reuters)