Vatican Radio reports that Hard Rock International plans to open a franchise in the premises of a long-standing religious bookstore on the elegant Via della Conciliazione, which leads to St. Peter's Basilica. Initially the franchise won't be serving the usual fast food. Instead it will essentially be a shop selling T-shirts and music memorabilia.
Vincenzo Taraborelli,a priest and exorcist from the nearby Carmelite church, Santa Maria in Traspontina, jokingly described rock music, and by implication the shop, as "satanic," saying he'd throw a blessing its way when he passed by. There are more than 150 branches of the popular rock-themed restaurant in more than 50 countries worldwide.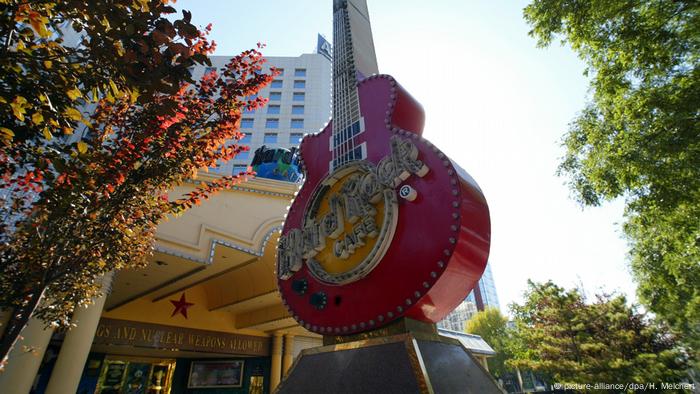 Hard Rock Café in Beijing
In the past few days, the announcement of plans for the Vatican to rent out a property within sight of St. Peter's Square to the US fast-food chain McDonald's have made headlines. Cardinal Elio Sgreccia, president emeritus of the Pontifical Academy for Life, has demanded that the premises be used instead for charitable activities to aid the homeless in the area. The proposed McDonald's branch is expected to open in the spring, in a building in which the former Pope Benedict XVI lived when he was still a cardinal and headed the Vatican Congregation for the Doctrine of the Faith.
is/ks/ms (epd)