After a number of delays, German Interior Minister Thomas de Maiziere confirmed on Sunday that authorities would deport a Tunisian national back to his homeland over his suspected involvement in the deadly Tunis Museum attack in 2015.
The suspect was arrested last month during a series of terror raids in Frankfurt. Besides being suspected of planning a terror attack on German soil, the man was also believed to have recruited for the so-called "Islamic State" (IS) jihadist group.
However, Tunisian investigators suspected the man of being involved in an IS-claimed attack on the Bardo museum two years ago in which 21 foreign tourists were killed. His suspected involvement prompted talks with Germany over his deportation.
"I can confirm that the talks between us and the Tunisian side have been successful," de Maiziere told German broadcaster ARD. "The terrorist is in custody and I expect that he will soon be deported," the minister said.
De Maiziere's announcement came the same day that Italy expelled a Tunisian man allegedly linked to Berlin Christmas market attacker Anis Amri.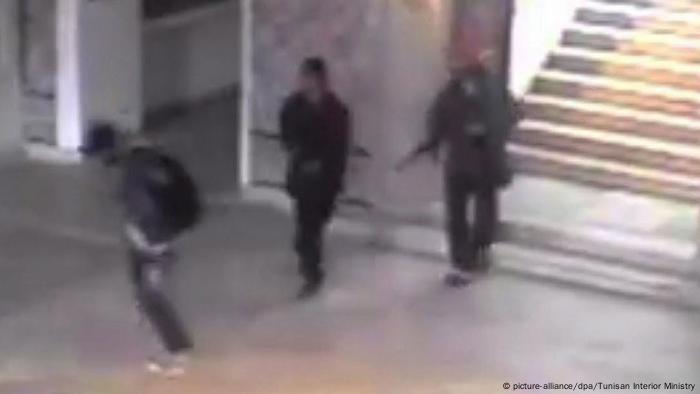 Militants allegedly linked to IS killed 21 foreign tourists at the Bardo museum in Tunis
More deportation delays
The suspected militant arrived in Germany in 2003 on a student visa and stayed for around decade before returning to Tunisia in 2013. He returned to Germany as an asylum seeker in August 2015, just five months on from the Bardo museum attack.
According to ARD, the unnamed suspect had been arrested earlier last year after Tunisia had issued a warrant for his arrest. Once in custody, he was pending deportation back to Tunisia between September and November. However, after Tunisian authorities failed to send the required deportation documents, he was released and placed under police surveillance.
It echoes similar reports around administrative delays for Christmas attacker Amri after Tunisia allegedly failed to send the documents.
Tunisian authorities have rebuffed any wrongdoing in the Amri case, claiming that no single error was committed on their behalf.
dm/jm (dpa, Reuters, AFP, AP)