The Luxembourg-based European Court of Justice (ECJ) found Tuesday that a claim of unequal treatment by an Italian salesman after his arrest in transit at Frankfurt Airport in 2013 — and subsequent extradition to the US — must not result in impunity from justice across the EU.
Roman Pisciotti had demanded recourse to non-extradition of Germans under EU anti-discrimination law.
Clarification on whether the extradition had breached EU precepts on anti-discrimination and free movement had been sought from the ECJ by Berlin's Regional Court.
Lawyers for Pisciotti had insisted before the Berlin court that Germany should compensate him for breaching his rights as an EU citizen because he should have been treated like a German national.
Article 16 of Germany's Basic Law, dating back to 1949, states: "no German may be extradited to a foreign country."
Read more:EU court bars sexual orientation tests for asylum-seekers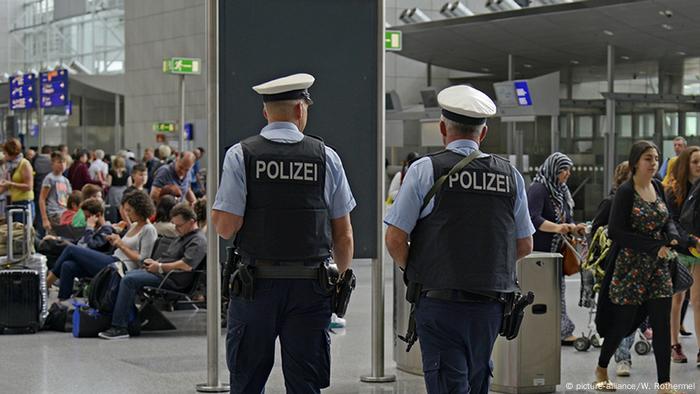 Pisciotti was detained at Frankfurt Airport in 2013
Extradition initially delayed
Pisciotti was extradited in April 2014 to the United States, where he served a nominal two-year prison sentence – halved because of custodial time already spent in Germany - until his release in April 2015.
He had been arrested in 2013 at Frankfurt Airport on a stopover between Nigeria and Italy on an arrest warrant issued by a Florida court in 2010.
A Florida grand jury had accused Pisciotti of taking part with other salesmen in the carving out market shares for the sale of marine hoses between 1999 and 2006.
Initially, Pisciotti tried to block extradition but his plea to Germany's Constitutional Court was unsuccessful.
Frankfurt's Higher Regional Court then ruled that the US request under a 2003 EU-US extradition agreement was permissible. The German government subsequently granted extradition.
Impunity must be avoided
In submissions to the ECJ last November, the court's advocate general said Germany, as an EU member state, had not been precluded from granting the US extradition request, otherwise "impunity for persons who have committed an offence" could result.
Germany had also upheld EU law by informing Italy from the outset that Pisciotti had been detained at Frankfurt Airport.
Italy "did not issue an European arrest warrant between the time of Mr Pisciotti's arrest and the time of his extradition to the United States," the advocate general said.
The Pisciotti case is one of several on the true status of EU Citizens to come before the European Court of Justice, including a Dutch court's query — still pending — about the rights of British citizens after Brexit.
ipj/rt (KNA, dpa)