The presidents of Germany and Israel addressed on Wednesday the families of the 12 victims killed by Palestinian terrorists at the 1972 Munich Olympics. Bavarian state premier Horst Seehofer and International Olympic Committee (IOC) President Thomas Bach also attended the ceremony.
Steinmeier said there were still "deep and painful wounds" 45 years after the terrorist attack occurred and a memorial commemorating the victims was long overdue.
"It is high time and we owe it firstly to you, the relatives," Steinmeier said in his address. "The Olympic village became a place of Palestinian terrorists, a stage for their boundless hatred for Israel. It should never have happened."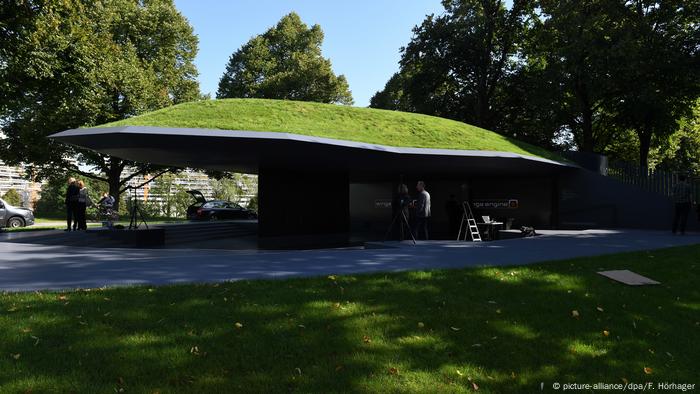 The memorial was erected 45 years after the massacre in Munich
On September 5, 1972, eight members of the "Black September" terrorist group took Israeli athletes and coaches hostage at the Olympic Villiage in Munich, demanding the release of 234 prisoners jailed in Israel and the founders of the German Red Army Faction (RAF) being held in Germany. The hostage crisis resulted in the deaths of five Israeli athletes, six Israeli coaches and a German police officer after the demand of the Palestinian terrorists were denied.
One of the victims' widows, Ankie Spitzer, had been campaigning for such a memorial for decades. Rivlin said the memorial and museum, located between the Olympic stadium and the Olympic village in Munich, came "45 years too late" for the victims.
"Relatives of the victims and the state of Israel waited almost half a century for this moment," Rivlin said. "Forty-five years have passed for an official Israeli delegation to return to this place. The Munich Olympics became the blood Olympics."
dv/ng (epd, Reuters)