French members of parliament (MPs) voted Thursday 55-44 in favor of a resolution to lift sanctions on Moscow imposed by the 28-member European Union.
Former president Nicolas Sarkozy's Republican party - alongside center-right and far-left groups - voted for a lifting of sanctions, while the Socialists and Greens voted against.
"(The sanctions are) totally ineffective today to solve this international crisis and are dangerous for France's interests," said conservative MP Thierry Mariani, who put forward the resolution.
Mariani added that two years after the conflict began between Kyiv and Moscow-backed separatists in eastern Ukraine that EU sanctions had proved "totally ineffective. He went on: "The Minsk (peace) accords are deadlocked, the ceasefire is merrily flouted by both sides" and promised reforms had yet to see the light of day.
"The measures are dangerous for our economy," Mariani added, giving as examples the cancellation of the sale of two Mistral warships to Russia over the crisis.
Support for sanctions-lifting grows
In early April the Austrian President Heinz Fischer told his Russian counterpart Vladimir Putin that Austria could help remove EU sanctions - on condition that Russia ensured a complete fulfillment of its side of the Ukraine ceasefire deal.
Fischer's statements echoed similar calls made in early February by Austria's Vice-Chancellor Reinhold Mitterlehner, who said that EU sanctions against Russia had not led to any political progress but only damaged Austria's economy.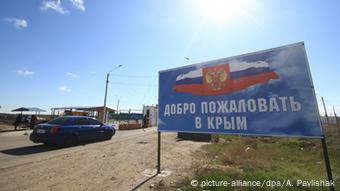 The board reads "Welcome to Crimea" at Dzhankoi on the Russian-Ukrainian border.
Sanctions bite, but don't have intended effects
EU sanctions - which started in 2014 after Russia annexed the Crimean peninsula - have targeted Russia's state finances, energy and arms sectors.
Russian state-owned banks cannot raise long-term loans in the EU, exports of dual-use equipment for military use in Russia are banned and the EU will not export a wide range of oil-industry technology.
Dozens of senior Russian officials and separatist leaders are also subject to Western asset freezes and travel bans.
An enemy's enemy is a friend
Some French MPs also highlighted the importance of forming an "alliance" with Russia to fight the self-declared Islamic State (IS), a common enemy, and find a solution to the Syrian conflict.
French secretary of state for European Affairs Harlem Desir said that while Russia was a strategic partner, cooperation must hinge on "the respect of international law."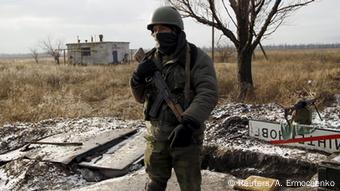 Yes, we want sanctions lifted in connection with the crisis in the (rebel-controlled eastern Ukrainian) Donbass region. Yes, if the Minsk accords are respected they will be lifted. This is the position of the EU and it would be a mistake to leave this framework," he added.
Fighting goes on
The ceasefire in eastern Ukraine brokered by the OCSE calls for both Russia and Ukraine to pull heavy weapons from the border. It also calls for constitutional reforms to be implemented in Ukraine for its eastern region to have more autonomy.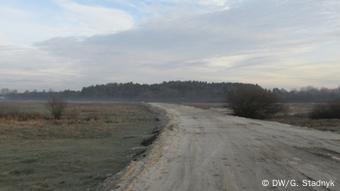 The Donbass region of eastern Ukraine
But ceasefire violations in eastern Ukraine have reached their highest level in months, with violence again reaching "worrying levels," the chief OSCE monitor said Thursday.
"During the past weeks, the OSCE has registered the highest number of ceasefire violations in months," Ertugrul Apakan said, calling for the warring parties to show "visible and decisive" action to restore the truce.
Four civilians were reportedly killed in shelling on three cars about half a kilometre from a rebel checkpoint in eastern Ukraine, the OSCE - which independently monitors the conflict - said Thursday. The shelling targeted the southern edge of the rebel-held town of Olenivka in the Donetsk region, the OSCE said in a statement.
(Reuters, AFP, dpa)