Earlier this month, Iran-born human rights activist Mina Ahadi founded the Central Council of Ex-Muslims, in the Western-German city of Cologne.
Ahadi told the German news magazine Focus: "I happened to be born in a Muslim family, and I have decided not to be a Muslim."
That was the motivation for forming the group, whose members consists of some three dozen people who have turned their back on the religion.
Ahadi's decision to form the group is a controversial one considering that in most strictly Islamic countries such as Iran, Saudi Arabia, Afghanistan, Pakistan, Sudan und Mauritania, a Muslim who rejects his or her religion faces the death sentence in accordance with the Sharia Law. Other countries may not try apostates in a court of law, but they may be ostracized instead.
The topic is also sensitive in Europe. An official renunciation of Islam is almost unheard of.
Death threats on the Internet
The name of Ahadi's group is also a play on the Central Council of Muslims (ZMD), one of Germany's best-known umbrella Muslim groups, also based in Cologne. The ZMD is said to have around 800,00 members according to its own estimates.
Ahadi, an exiled Iranian living in Germany, decided it was time to shine a light on the subject of born-Muslims living in Europe who do not want to be part of Islam.
The aim of her organization, Ahadi said, is to offer former Muslims a voice in a country that is not represented by official Muslim organizations, she told Focus.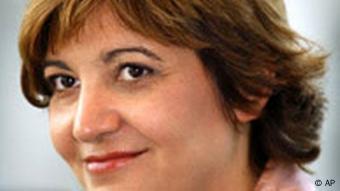 Green MP Deligöz wanted to get rid of headscarves -- and wound up with police protection
But since the group's formation, she told the magazine, she has been "terrorized." Members of the group have gotten death threats via the Internet.
About a week ago, the police approached Ahadi and offered her protection. The affair has echoes of another recent case in Germany where Green Party politician Ekin Deligöz, who in October called for Muslim women and girls to stop wearing head scarves, was also placed under police protection after receiving threats.
At the same time Ahadi is well aware of the taboos she is breaking with the founding of her group. She said she could imagine "that there would be calls for a Fatwa against us. Our project may also be discussed in the Arab world."
In the coming week, members of the Central Council of Ex-Muslims have said they plan to hold a press conference to introduce the group to the public at large. Their slogan: "We Have Renounced."
Defense for the secular
Ahadi told Focus she is hoping the group can offer oppressed women a way to freedom, and defend secular people who live in Germany and are integrated in the society here.
"We want to improve society, to make it possible for us to get along better. I hope for more peace," the magazine quoted her as saying.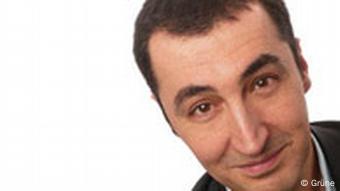 European MP Özdemir: looking for diverse images of Islam in Germany
Cem Özdemir, a Green politician fom Germany with Turkish roots at the European Parliament told Der Spiegel magazine that Ahadi's project and the Greens had something in common: both are hoping to expand the variety of images of Islam in Germany.
"We have to understand, and deal with, the fact that 3.5 million muslims in Germany are extremely heterogeneous. Some of them don't have anything to do with religion, and don't identify themselves as Muslim, even if they were born to Muslim families.
Still, Özdemir told the magazine he didn't think the new group would attract many adherents.
"Openly admitting atheism is rather unusual among Muslims," he said.