Being dependent on two crutches and a brace on her right leg, Jemimah Kutata learned to struggle against all odds very early in her life. "In Africa, going to school is a dream for most people with disabilities," the 41-year-old Kenyan said. "Boys are given the first priority. When you are a woman with a disability, it is a double tragedy."
Attending a local primary school was out of the question for Kutata, although her parents wanted her to get an education. This meant that she could not walk long enough to reach it. Fortunately, her parents sent her to a boarding school. But when she landed first job later in life, she soon realized again what it means to live with a disability.
"Those days, as a person with disabilities, it would take you years to get a promotion. You are seen as a sick person, you are on your table, you cannot be in the position of a manager," Kutata said.
A tough life
Despite her challenges, Jemimah Kutata is among the better off. Just about 10 percent of all children with disabilities in Africa attend school and close to 80 percent of all disabled persons in Africa are unemployed. For many, it means a life of poverty, misery and discrimination.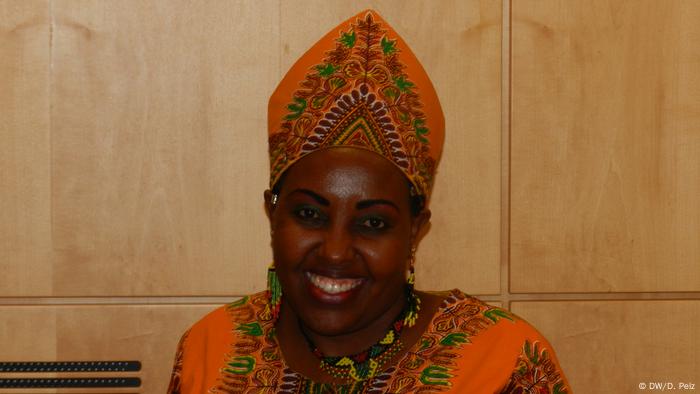 Kenyan Jemimah Kutata was lucky to have gotten an education
"The situation of people with disabilities in Africa is extremely complex. There are many challenges related to the African context," said Facundo Chavez Penillas, Advisor on Human Rights and Disabilities in the office of the United Nations High Commissioner for Human Rights.
According to Penillas, many countries in Africa have introduced legislation to help people with disabilities but money to implement it is what's lacking.
"Most of the issues are development-related. [The question is] how countries can afford the necessary services and changes required," Penillas said.
Help from abroad?
But many development projects failed to take the needs of persons with disabilities into account. Article 32 of the International Convention on the Rights of Persons with Disabilities requires them to do so. It came into force 10 years ago, but progress has been mixed.
"We still have a long way to go," said Kenyan disability activist Kutata. "International programs need to have systems that will include people with disabilities."
Germany is a case in point. "We have extended our programs. We currently have more than 40 projects in more than 20 countries," says Hans-Joachim Fuchtel, parliamentary state secretary of Germany's Ministry for International Cooperation and Development.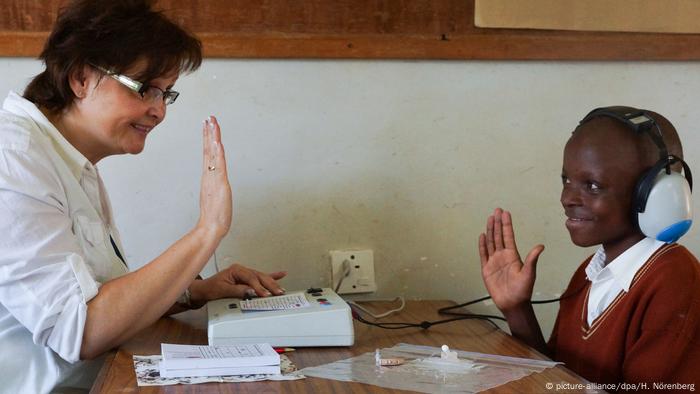 Few development projects target people with disabilities (File)
"Our ongoing large-scale projects for refugees, such as the cash for work program in the countries around Syria, have structures for persons with disabilities, so we are taking concrete action," said Fuchtel. The ministry is also working on a new strategy to include the needs of people with disabilities in the projects it funds. But a lot of work remains to be done for the ministry.
Work still needed
"Germany is not at the bottom of the countries which are implementing Article 32 but could learn from other donors," German law professor Theresia Degener, who helped negotiate the treaty, said at a recent conference at the Ministry.
Jemimah Kutata has already learned the lessons from her own struggle for a dignified life. She's now running a micro-finance program for persons with disabilities on the Kenyan coast. The program is organized by the Association of the Physically Disabled of Kenya.
"I'm so happy about it," said Kutata. "Many participants can now put food on their tables. But I feel that more needs to be done for people with disabilities to really realize their rights and their dreams."