In a new report entitled "Fueling the Fire," which was released on Friday, a group of non-government organizations (NGOs) described the fifth year of Syria's civil war as the worst yet, with at least 50,000 deaths and almost a million civilians forced to flee their homes.
The report by charities including CARE International, Oxfam, Action Aid, Save The Children and several Syrian groups, said some 200,000 homes had been partly or completely destroyed, an increase of 20 percent from 2014.
Around 1.5 million more people were in need of humanitarian aid and an additional 400,000 children were no longer in school due to the violence, the paper said.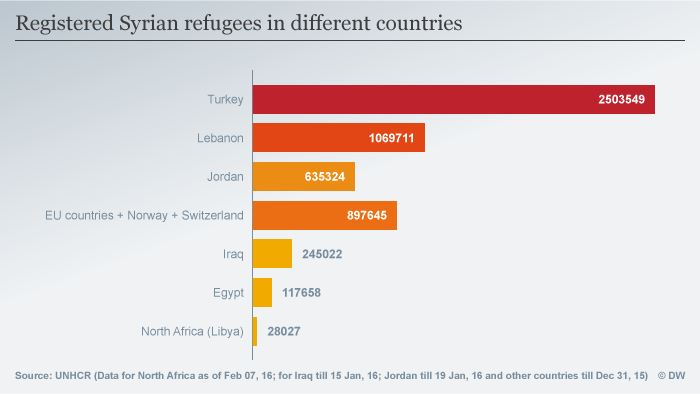 'West and Russia not blameless'
While the report's authors noted that a partial truce has been largely holding in parts of Syria since February 27, it said United Nations Security Council (UNSC) Resolutions had been consistently flouted by parties to the conflict. The report also singled out several permanent members of the UNSC that through their own direct military action had actively added fuel to the fire of the Syria conflict.
"The fifth year of the Syria conflict was the worst yet for people as warring parties have continued to wreak havoc, increasingly blocked aid and placed more communities under siege," said the report.
The 33-page document highlighted how Russia's air campaign, which began in September, had directly hit and damaged civilian infrastructure, with reports of thousands of civilian casualties. Moscow's backing of President Bashar al-Assad's regime had led to the transfer of arms and ammunition to the Syrian military, it affirmed.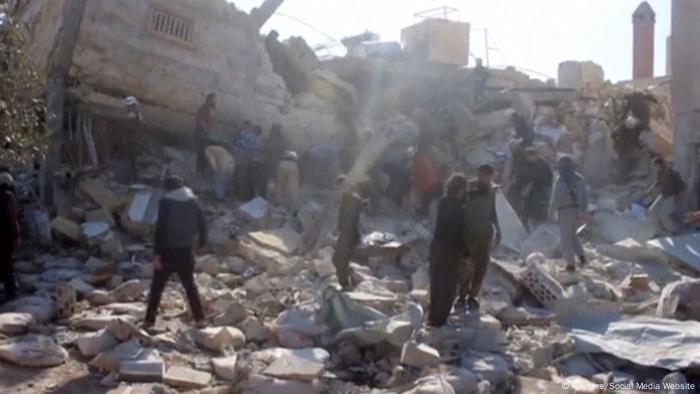 A Doctors Without Borders hospital in Idlib province was destroyed last month.
Similarly, the US-led coalition had caused deaths and damage to civilian areas through its aerial bombardments and was also to blame for making direct arms transfers to a range of Syrian opposition groups.
France and the UK, which were late in joining the US-led coalition to conduct airstrikes, also came under criticism, between them spending hundreds of millions of dollars on weapons, the document claimed.
'End the suffering'
The report also said aid agencies had struggled to deliver aid to Syria's besieged areas in 2015, and cited a 44 percent increase in attacks on the country's health facilities.
"2015 saw the highest number of attacks on hospitals in a single year with at least 112 attacks on medical facilities," said Syrian American Medical Association chief Dr. Ahmad Tarakji.
Friday's report said all parties - including governments that sit on the UN Security Council - bore direct responsibility for the horrific consequences the war has unleashed.
It called for all parties to "ensure an end to the violence and suffering," and demanded they "facilitate a sustainable and just peace."
Since the conflict erupted on March 11 2011, more than half of Syria's pre-war population of 22.4 million people has been internally displaced or forced to flee their homeland.
UN estimates from last August put the total death toll from nearly five years of civil war at more than a quarter of a million.