A 95-year-old Berlin local has been indicted on charges of aiding and abetting the murder of tens of thousands of inmates at the Nazis' Mauthausen death camp during World War II, the Berlin public prosecutor's office said on Friday.
The suspect, identified only as Hans H. for legal reasons, is alleged to have worked as an SS guard at the camp in northern Austria from mid-1944 to early 1945. He was in his early 20s at the time.
Some 36,223 prisoners perished at the complex in the period he was there, a statement from the prosecutor's office said.
"The killings were mostly carried out through gassing, but also through 'death bath actions' [gassing in shower rooms — editor's note], injections and shootings, as well as through starvation and freezing," it said.
Read more: Last known survivor of Sobibor death camp dies, aged 96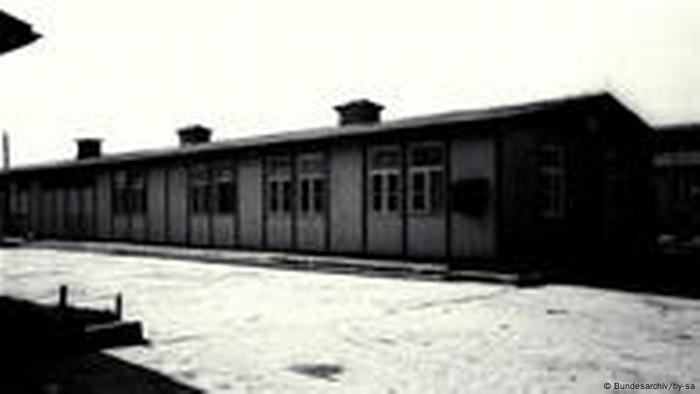 An estimated 10,000 people were murdered at the Mauthausen concentration camp complex
Accessory to murder
Hans H. is not accused of a specific killing, but rather of facilitating the deaths of thousands of people by helping the camp function.
The prosecutor's statement said the suspect was "aware of all the killing methods as well as the disastrous living conditions of the inmates," and that he knew they "could only be killed in this way, with this degree of regularity, if the victims were guarded by people like him."
A Berlin court must now review the charges and determine if the 95-year-old is fit to stand trial.
The prosecutor said he was indicted under new laws making it possible for people to be prosecuted for being part of the Nazi killing machine, even if they did not personally kill anyone.
Read more: Thousands gather for Mauthausen concentration camp memorial
Flurry of cases
These changes have allowed German authorities to try a string of alleged ex-SS camp guards and other Nazi officials for their complicity in the mass murder of prisoners. In recent years, Oskar Gröning, an accountant at Auschwitz, and Reinhold Hanning, a former SS guard at the same camp, were convicted at the age of 94, but both died before they could be sent to jail. A former guard at the Nazis' Stutthof camp in Poland, Johann Rehbogen, went on trial earlier this month.
Mauthausen, near the city of Linz, was the largest Nazi death camp complex in Austria. It was set up in 1938 and ran until May 1945. An estimated 200,000 people were imprisoned there during the war — about half of them are believed to have been killed.
Editor's note: Deutsche Welle follows the German press code, which stresses the importance of protecting the privacy of suspected criminals or victims and urges us to refrain from revealing full names in such cases.
nm/msh (Reuters, AP, AFP)
DW editors send out a selection of the day's hard news and quality feature journalism every evening. You can sign up to receive it here.