More than half of German secondary school students aged 14 to 16 years of age polled in a survey commissioned by Germany's Körber Foundation do not know that Auschwitz-Birkenau was a concentration camp.
Students aged 17 and over fared slightly better, with 71 percent saying they knew what it was. In total, 86 percent of all those surveyed - including adults - gave the right answer.
Read more: Auschwitz museum plans traveling exhibition
It also found that 95 percent believe high school history lessons are important, and a similar number said they think history classes should enable students to draw lessons from the past for the present.
Not enough history lessons in school
However, Sven Tetzlaff, a historian who was involved in the survey, says he is concerned about the lack of stand alone history classes for 14- to 16-year-olds in particular. He says in many states "history is not being taught as a separate subject in years 8 to 10," according to a press release statement.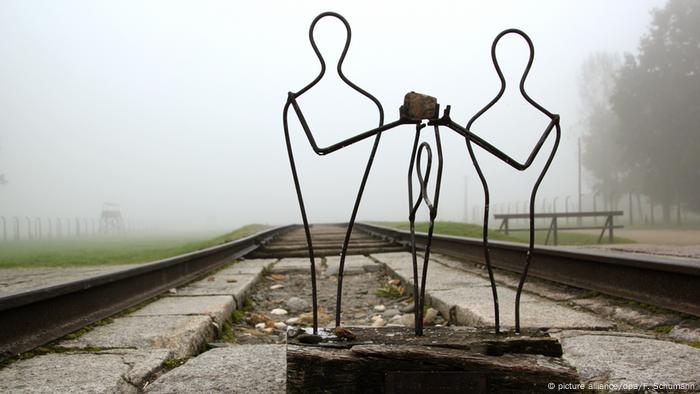 Families deported to Auschwitz-Birkenau were torn apart and, in most cases, murdered.
He sees this as one of the reasons the knowledge about Auschwitz is particularly bad in that age group. "We must stop this development," he added.
The representative survey, which was conducted by the Forsa institute, polled 1,009 German citizens aged 14 and over as well as 502 high school students.
The Körber Foundation is affiliated with the German president. The foundation organizes a history competition for children and students on behalf of the president's office every other year.