A battle for access to Latin America's markets is being waged between Europe and Asia. German companies, too, are increasingly exposed to Asian competition. That is why German Chancellor Angela Merkel is set to seek closer ties with her Latin American counterparts at the summit between the EU and the Community of Latin American and Caribbean States (CELAC) in the Chilean capital Santiago this weekend (26-27.01.2013).
"The most important Latin American countries have very dynamic trade with the countries of the Pacific Rim and China," said Günther Maihold, deputy director of the German Institute for International and Security Affairs, who currently teaches at the Humboldt Institute in Mexico City. "The Europeans need to consider how to position themselves," Maihold told DW. "More is expected of them than just free trade agreements."
China conquers Latin America
Ten years ago, Asia's presence in Latin America was insignificant.Chinese and South Korean cars on Latin America's roads were as unthinkable as Chinese trains and roads.
But today, Chinese manufacturers JAC Motors and CN Auto have set up shop along with Ssangyong from South Korea - and competition for European manufacturers such as VW, Audi or BMW is gearing up.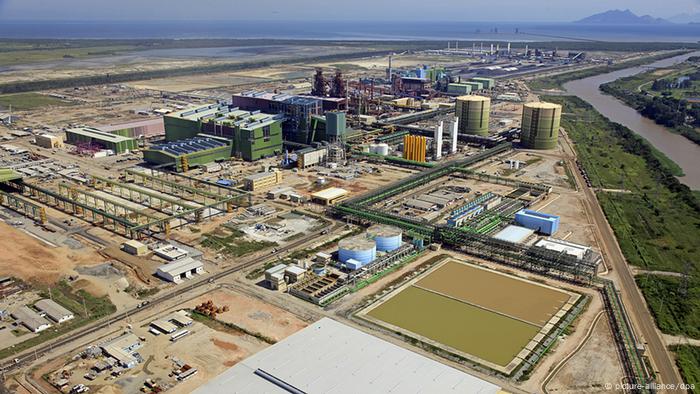 German investors like ThyssenKrupp have invested in Latin America
"Chinese companies sometimes come with very attractive financing options with which we can not compete," said Rafael Haddad, head of Brazil Board, an association of German companies investing in Brazil, concedes.
Chinese companies are increasingly trying to buy up Latin American companies, Haddad told DW.
"Germany can't catch up"
According to the UN Conference on Trade and Development (UNCTAD), China increased its direct investment in Latin America and the Caribbean from $621 million in 2001 to nearly $44 billion in 2010 (including investment in the Caribbean offshore financial centers).
By comparison, German direct investment in the region grew over the same period from $4 billion to $50 billion.
Oliver Parche, coordinator of the German industry's Latin America Initiative, does not see the growing competition between Asia and Europe as a huge problem. "We cannot catch up with the Asian countries," he says, "but we will certainly improve our position in the coming years." As Division Head for North and South America at the German Chamber of Commerce and Industry (DIHK), Parche says he believes there is a "great future" for collaboration between German and Latin American small and mid-sized businesses.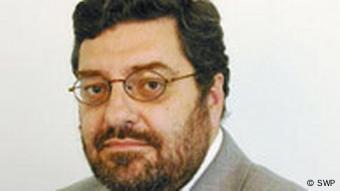 Günther Maihold: Europe needs to reach out to Latin America
Germany is still one of the major foreign investors in Latin America. The production volume of local German subsidiaries alone totaled $160 billion in 2010. According to a survey by the Chamber of Commerce's Latin American Association, German direct investment in Latin America doubled from 2001 to 2010, from $36 billion to $72 billion.
Germany is losing market share
However, Germany's economic influence in Latin America has waned compared to the 1990s. "After German reunification, the door opened to the east, and mid-sized businesses concentrated their resources there," Parche said.
In the 1990s, many Latin American countries embarked upon radical privatization programs. But Germany lagged behind its European neighbors when it came to buying up Latin American companies and resources: Spain became the second-largest investor after the United States, while Germany lost market shares.
In trade relations with the EU, Latin America still occupies a relatively modest position. In 2010, the 27 countries of the EU together exported more goods to Switzerland than to Brazil and Mexico: 105 billion euros worth of exports went to Switzerland, while exports to Brazil and Mexico together totaled a mere 52 billion euros.
Only one of the EU's ten most important trading partners is Latin American: Brazil.
At the summit in Santiago, the EU aims to bridge the growing economic distance between the two regions, at least politically. "A fresh start with less arrogance" is what Maihold is calling for: "The summit is an opportunity to reach out to Latin America," he said.
Because of its financial crisis, Europe needs to look more closely at Latin America as an equal partner. "If we do not seize this opportunity, there will be no future for this languishing relationship."