The EU on Tuesday approved sanctions against an Iranian ministry and two Iranian nationals for their involvement in thwarted assassination attempts in France and Denmark.
For months now, EU countries have been pressuring Brussels to enact disciplinary measures against Tehran for what they describe as hostile actions committed by a state actor.
On Wednesday, the EU confirmed that the two individuals targeted by the sanctions were Assadollah Asadi and Saeid Hashemi Moghadam. The former is a diplomat accredited to the Iranian embassy in Vienna who was arrested last year and extradited to Belgium, and the latter is a deputy chief in Iran's Ministry for Intelligence and Security.
What was announced:
The EU targeted Iran's Intelligence and Security Ministry and two Iranian nationals.
The sanctions mean the ministry and individuals' assets were frozen. Travel bans have also been imposed.
Two Iranian diplomats were expelled from the Netherlands in 2018, not for their direct involvement but "as a clear signal" that Iran's probable involvement is unacceptable.
The disciplinary measures do not stem from nor impact the Iran nuclear deal.
Read more: Germany charges Iranian diplomat with spying, conspiracy to murder opposition group in France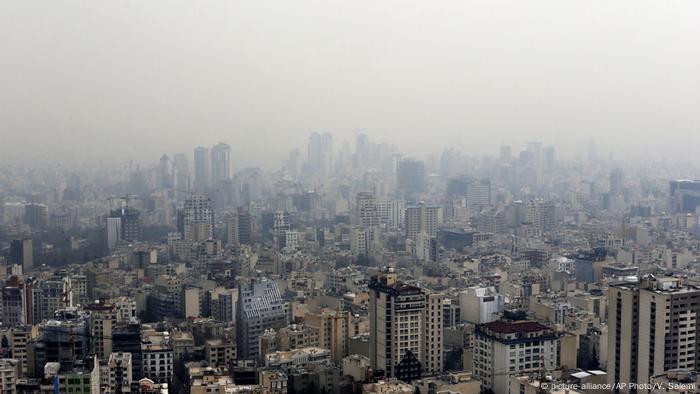 The US has imposed crippling sanctions against Tehran for allegedly undermining the Iran nuclear deal. But the EU has made clear that the new sanctions do not concern the accord.
'Clear signals'
Dutch Foreign Minister Stef Blok said: "The Netherlands considers it probable that Iran had a hand in the preparation or commission of assassinations and attacks on EU territory."
The French Foreign Ministry said it sees the decision as Brussels' determination "not to let a hostile and unacceptable act perpetrated on European soil go unanswered."
Danish Prime Minister Lars Lokke Rasmussen said: "We stand by the nuclear agreement, but on the other hand we have to have a robust foreign policy when we send clear signals that we will not accept this kind of interference on European soil."
Iranian Foreign Minister Mohammad Javad Zarif responded on Twitter by saying the sanctions would "not absolve Europe of responsibility for harboring terrorists." Zarif accused Denmark, the Netherlands and France of accommodating members of the exiled Iranian opposition group Mujaheedin-e Khalq.
Read more: From Russia to Syria and Iran: Do EU sanctions really work?
Rogue elements?
The sanctions concern two thwarted attacks: an attempt to bomb an Iranian opposition rally in Paris and assassination attempts against Iranian Arab dissidents in Denmark.
The Netherlands has said it believes Iran was also behind two separate murders of Iranian dissidents on Dutch soil in 2015 and 2017.
For months now, Denmark has spearheaded efforts to impose disciplinary measures against Iran. Tehran has long denied involvement and described the allegations as a "series of conspiracies" perpetuated by Iranian opposition groups.
But analysts have pointed out that hard-liners in Iran's intelligence services may plan attacks in Europe without the knowledge or control of Iran's government led by President Hassan Rouhani.
Every evening, DW's editors send out a selection of the day's hard news and quality feature journalism. You can sign up to receive it directly here.
ls/rt (AFP, dpa)