US President Donald Trump on Friday signed legislation promoting contacts between Washington officials and their Taiwanese counterparts, angering China, which considers Taiwan as part of its territory.
The Taiwan Travel Act will allow unrestricted two-way travel for officials from the United States and Taiwan, thus restoring direct official US contacts with the self-ruled island, which were cut in 1979 when Washington switched diplomatic recognition from Taipei to Beijing.
The White House said the bill, which was passed unanimously by Congress, would go into effect on Saturday morning even without the president's signature.
The United States still does not have formal ties with Taiwan, but is required by law to help it with self-defense.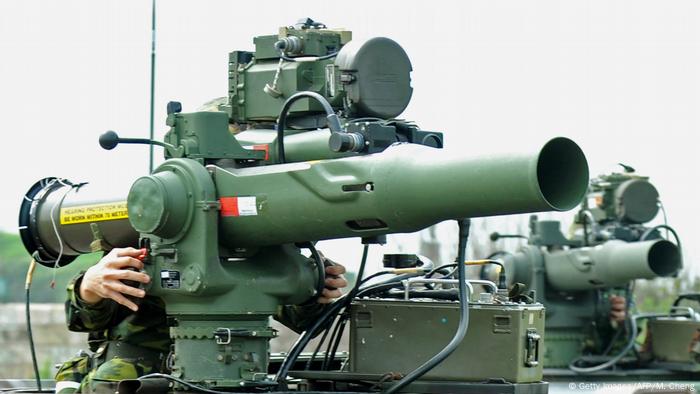 The US is a major arms supplier to Taiwan, despite having no formal ties with the country
Outrage in Beijing
China has reacted angrily to the bill and called on the United States to correct its mistake.
Foreign ministry spokesman Lu Kang said on Saturday: "We urge the US side to correct its mistake, stop pursuing any official ties with Taiwan or improving its current relations with Taiwan in any substantive way."
The Chinese Embassy issued a statement saying that certain clauses of the legislation "severely violate the one-China principle, the political foundation of the China-US relationship."
The move is likely to weigh heavily on US-China ties, which are currently under strain after Trump announced new import tariffs on steel and aluminum.
The US president is also reportedly considering a new package of tariffs on imports to the United States as early as next week, this time targeting more than 100 Chinese products worth up to $60 billion (€48.8 billion).
'A friendly move'
China's relationship with Taiwan has also taken a turn for the worse since the 2016 inauguration of Taiwanese President Tsai Ing-wen, who has refused to endorse Beijing's view that the island belongs to it.
China has since cut all communications with Tsai's government and increasingly tried to isolate Taiwan diplomatically and restrict its participation in international meetings.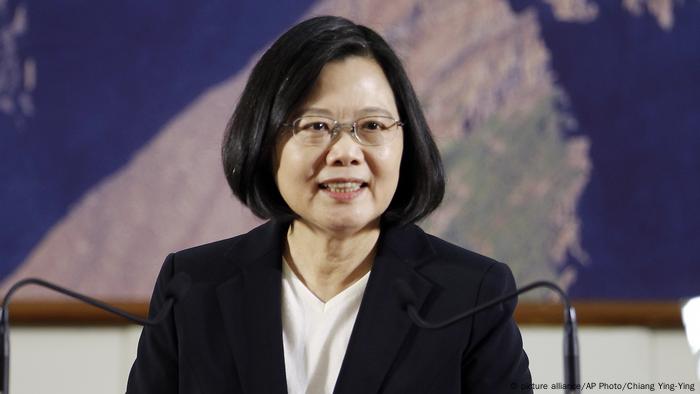 Tsai has not made herself popular with the powers in Beijing
Taiwan's Foreign Ministry, however, has welcomed the new law, calling it a "friendly move" and vowing to deepen cooperation with the US at all levels.
Taiwanese welcome
Residents of Taipei also appeared happy with the development, with one man telling DW: "Taiwan is a political entity; we should have the right to officially visit the US."
Another young woman said that she was not very concerned about China's reaction and that "Taiwan should have the courage to take this step, sooner or later."
However, some have struck a warning note.
Zeng Fushen, an adviser to a Taipei think tank, told DW that the new law could destabilize the so far relatively stable three-way relationship between the US, China and Taiwan, adding that Taiwan, as a small country between two great powers, should be very careful.
tj/jlw (Reuters, AP)
Each evening at 1830 UTC, DW's editors send out a selection of the day's hard news and quality feature journalism. You can sign up to receive it directly here.