A senior Russian official in Syria has urged "all sides" to support a fresh peace initiative as US Secretary of State John Kerry consults Arab ministers and UN peace envoy Staffan de Mistura in Geneva.
The head of Russia's coordination center in Syria, Lieutenant General Sergei Kuralenko told Russian news agencies Sunday that talks were underway to establish a "regime of silence" in Aleppo.
Rebel-held areas were hit by air strikes after rebels reportedly shelled government-held western areas of the city, according to monitors.
Syrian Observatory monitors on Sunday claimed that the regime of President Bashar al-Assad had dropped barrel bombs from aircraft on Castello Road, the only escape route for civilians from Aleppo.
At least 253 civilians, including 49 children, have been killed in divided Aleppo sine April 22, according to the Britain-based Syrian Observatory for Human Rights.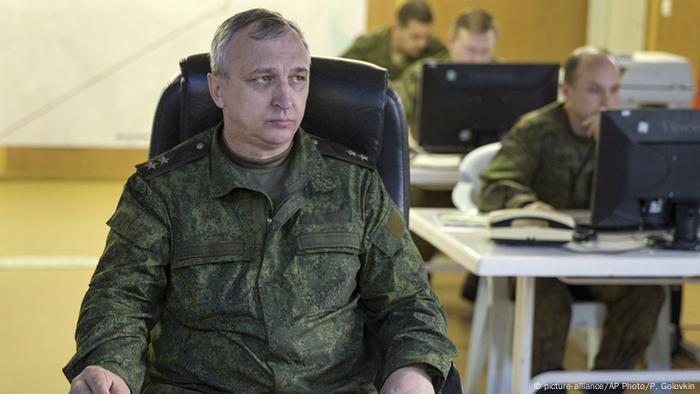 Russia seeking "regime of silence," says Kuralenko
Assad's military said a "regime of calm" or lull applied - with the exception of Aleppo - in Damascus and some of its outskirts, as well as parts of the northwestern coastal province of Latakia.
'War crimes,' says Saudi Arabia
Saudi Foreign Minister Adel al-Jubeir, while en route to meet Kerry in Geneva on Monday, accused the regime of Assad of committing "war crimes" in Aleppo.
Also in Geneva, Jordanian Foreign Minister Nasser Judeh said the situation in Aleppo - once Syria's thriving northern hub - was "quite alarming."
"It's an entire package - the cessation of hostilities, the resumption of negotiations, and the humanitarian access," Judeh said.
"All three" had to be acted on simultaneously, he said.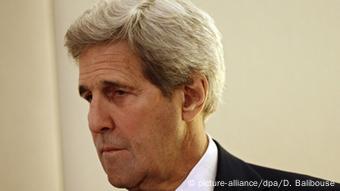 Litte time remaining to save ceasefire, says Kerry
Russia's cooperation required
Arriving in Geneva, Kerry said the UN Security Council resolutions called for a "countrywide" cessation and access for humanitarian aid convoys.
"Obviously that hasn't happened and isn't happening," Kerry said, adding that "these are critical hours" requiring Russian cooperation.
US State Department spokesman Mark Toner said Washington's aim was a cessation of hostilities in "specific areas" that would be "extended elsewhere."
"It's a test for the Russians and for the regime, as well as the Syrian opposition," Toner said, referring to talks Kerry had held in recent days.
Russian Foreign Minister Sergei Lavrov, who with Kerry forged the February ceasefire, was not expected in Geneva this time.
Opposition groups want truce as 'bloc'
Numerous rebel groups rejected the regime's rhetoric, saying any truce must include all areas of fighting stipulated under the February deal as "one bloc."
Excluded from the February deal were jihadist groups such as "Islamic State" and the al-Nusra Front, which remain targeted.
Social media tag
On social media, a hashtag #AleppoIsBurning has emerged, with protests planned this week.
In Lebanon, which hosts more than a million Syrian refugees, a weekend demonstration saw protestors wearing white helmets marked "Civil Defence" to remind the world of rescue workers in devastated Aleppo.
Last week, even medical centers were struck.
ipj/jr (AP, dpa, Reuters, AFP)