Issued on December 22, 2014, the draft law states that overseas non-governmental organizations (NGOs) will have to register with and be approved by Chinese authorities if they want to set up representative offices or temporarily operate on the mainland for a certain program, according to state media.
There are also provisions on the operation and fundraising of these groups as well as their management and supervision. For instance, money will have to come from "legal" sources and no funds are to be raised in China.
Moreover, the bill, which includes punishment in the case of a violation, states that governments at all levels are obligated to provide "policy consultation, assistance and guidance for overseas NGOs so that they can effectively and legally operate in the mainland." Yang Huanning, vice minister of public security, was quoted by Xinhua as saying: "It is necessary to have a law to regulate, guide and supervise their activities."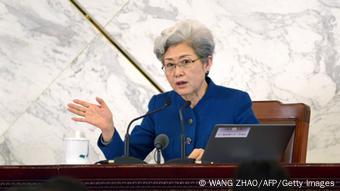 The regulations are designed to ensure foreign NGOs have 'sufficient legal basis' to operate in China, says Fu Ying
While it is not clear when the law will come into effect or how strictly it will be enforced, Fu Ying, China's parliamentary spokeswoman, said last week the regulations, which are reportedly needed for national security reasons, are designed to ensure foreign NGOs had "sufficient legal basis" to operate in China.
"On the one hand, we need to protect their legitimate interests, to let them play an even greater role, and on the other hand they need even more effective management, to sufficiently protect our country's security and social stability," Fu was quoted as saying.
Complex process
But the move to regulate these organizations is not only taking place nationally, but also at the local level. Last October, the southern city of Guangzhou passed a law that required NGOs and other civic organizations to register, announcing it would close down and confiscate the property of "influential NGOs without legal status." The move has sparked concerns that the work done by many groups on sensitive social issues such as homosexuality could come to an end.
At the same time, Chinese authorities are wary that certain foreign values or ideas could lead to social unrest. Over the past years, the number of foreign NGOs has grown rapidly, with more than 6,000 of them currently operating in China, according to government figures.
However, some of them are operating without proper authorization, as they struggle with a complex registration process which requires them, among other things, to have a substantial amount of capital as well as a government sponsor. Others are registered as businesses, either as foreign-owned enterprises or representative offices, given that this involves an easier approval process.
Concerns
Many foreign NGOs are now concerned that under the new law, the authorities will also attempt to regulate and potentially curb their activities. Pang Cheung, Program Director at Greenpeace East Asia, told DW that the most critical element in the law is whether international NGOs will be required to have their plans approved by the government.
"This would be a burden for international NGOs as well as for the government. For years, many government bodies have actually resisted to having such responsibility because they do not want to be held accountable if things go wrong," stressed Cheung.
Amnesty International, which is not registered in mainland China, told DW that if the new law was enacted, it would make it almost impossible to actually operate an NGO in China. William Nee, AI's China researcher, argues that the Ministry of Public Security and other government departments which will be in charge of the registration process may seek to tightly control the activities and expenditures of foreign NGOs.
"This law treats foreign non-profit organizations that are often at the forefront of tackling important social issues, including environmental protection and rights for the disabled, as potential targets of national security authorities, Nee said, adding that treating these NGOs as enemies would be "detrimental for human rights in China."
'A paradox'
The rights group also pointed out that it has seen foreign NGO workers effectively deported from the country in recent months, while grassroots NGOs and civil society leaders have been subjected to "rigorous questioning" about their sources of funding and their activities, AI stated.
"Some labor activists have reportedly been beaten by thugs, and detained by local governments. Currently women's rights activists are in detention for trying to stop sexual harassment," said Nee.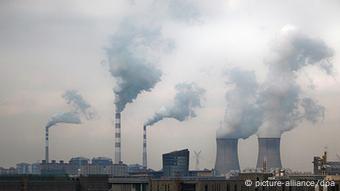 Foreign NGOs in China are involved in tackling issues such as environmental pollution
"In China, there is now a great paradox that the government is trying to comprehensively promote the rule of law on the one hand, but on the other hand, detaining activists who are trying to ensure that many of the rules and laws are actually implemented on the ground," the researcher underlined.
Nora Sausmikat, China program director at Germany-based "Asienhaus" Foundation shares a similar view, arguing that the recent months have been characterized by the detention or deportation of several foreign NGO members.
Sausmikat told DW that should the new regulations be enforced, they will impact not only foreign foundations, but also very brave individuals in China who lend their voices to those who cannot speak for themselves and seek to tackle key problems. "Should this trend continue, then I'm afraid China will soon have only foreign social service providers and no one who stands up for the political rights of the people."
Sausmikat warns that since the new provision will be drafted under the national security law, any link to terrorism could pose a threat to NGOs in the future.