The Chinese government announced Thursday that North Korean companies must close their operations in China within 120 days in line with the latest round of UN sanctions.
The department of commerce said all companies must shut down by January, but that case-by-case exceptions could be granted for entities in non-commercial activities or public utilities that do not generate profits.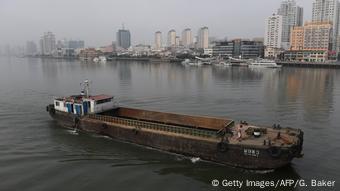 China has also recently implemented sanctions on exports of refined petroleum and textile products to North Korea.
China has traditionally supported its ally against international pressure, but it has started implementing increasingly restrictive measures against Pyongyang after its sixth and reportedly most powerful nuclear test on September 6. China voted with the rest of the UN Security Council to pass the latest and strictest round of sanctions against North Korea on September 11.
Beijing confirmed Saturday that it would implement another pillar of the new sanctions that require states to restrict their refined petroleum and textile exports to North Korea beginning October 1.
Those decisions promise to harm an already weak North Korean economy that is highly dependent on oil and textile imports from its larger neighbor. North Korea is estimated to receive 90 percent of its trade revenue from China.
A delicate balancing act
Beijing appears to want to toe a delicate line between pressuring Pyongyang, while at the same time avoiding any situation that would threaten the stability of North Korean leader Kim Jong-Un's regime.
China claims negotiations are the only viable solution to North Korea's missile and nuclear weapons program.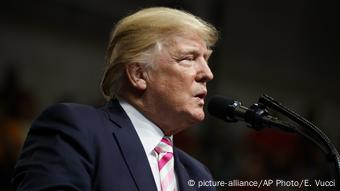 US president Donald Trump had called on China to use its leverage to reign in Pyongyang.
"We are opposed to any war on the Korean peninsula, and the international community will never allow a war (which would) plunge people into an abyss of misery," Chinese foreign minister Lu Kang said on Saturday. He was responding to US president Donald Trump, who had earlier threatened to use "devastating" military force against Pyongyang.
In promoting negotiations, Beijing has also pursued sanctions against North Korea to pressure an ally that the Chinese leadership is increasingly finding difficult to control.
The US has also mounted pressure on China in recent months to do more. At the end of June, Washington passed unilateral sanctions against Chinese banks and individuals believed to have ties with Pyongyang's nuclear program.
China for its part has criticized president Trump for escalating tensions in a series of public statements in recent weeks.
On Monday, Trump tweeted North Korea's leadership "won't be around much longer" after North Korea's foreign minister accused Trump of issuing a "declaration of war" over a previous statement that Trump had tweeted.
"The Korean Peninsula nuclear issue is related to regional peace and stability," Kang said. "Breaking the deadlock requires all relevant parties to show their sincerity."
But China's decision to pass and implement the latest set of UN sanctions already appears to be having an effect. On Tuesday, Trump thanked Chinese President Xi Jinping for his help with pressuring North Korea.
amp/rc (AFP, dpa, AP)