Canada on Wednesday became the first industrialized Western nation to legalize cannabis as Prime Minister Justin Trudeau's government completed a 2015 campaign pledge.
Beforehand, only medical marijuana had been legal in the North American country.
A regulated industry:
While Canadians must be 18 years old to purchase cannabis, several provinces have bumped up the age requirement. Quebec is pushing the legal age to 21 years.
Canadians can possess up to 30 grams (1.05 ounces) and grow up to four plants at home.
Some provinces have imposed a profit cap, such as Newfoundland, which has limited total profits on cannabis to 8 percent.
Smoking cannabis is prohibited everywhere where tobacco smoking is banned.
Cannabis concentrates, liquids for vaporizers and edibles are still banned under current legislation. Health authorities say they do not have sufficient evidence about their impact on public health.
Read more: German parliament legalizes cannabis for medical consumption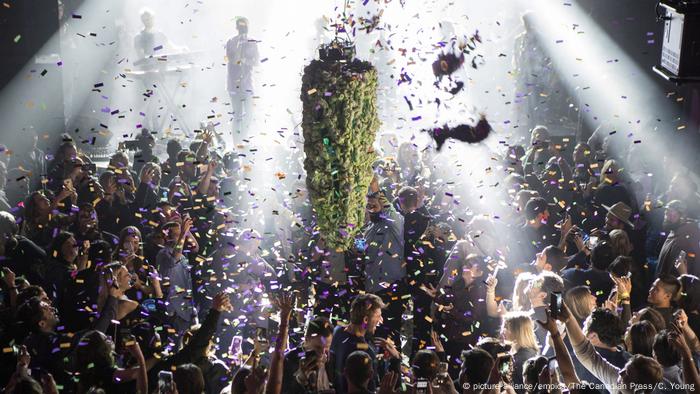 Many young Canadians attended countdown events to welcome legalization
Targeting crime
Former Toronto police chief Bill Blair, the first Canadian minister for organized crime reduction, said the move is aimed at upending the black market, which criminal organizations have greatly benefited from.
"For almost a century, criminal enterprises had complete control of this market, 100 percent of its production and distribution, and they profited in the billions of dollars each year. I suspect they're not going to go gently into the night," he told AFP news agency.
German economist Justus Haucap of the Heinrich-Heine University in Dusseldorf told DW that tackling criminal networks will take time.
"It is not possible to dry up the black market from one day to the next," said Haucap. "This takes time."
Read more: In Germany, it's a painstaking path to medical marijuana
Better bud
Haucap told DW that by regulating the industry, the final product should technically be of a better quality than what can be purchased on the streets.
"Legal cannabis will be quality-controlled," Haucap said, noting that illegal cannabis often contains pesticides and other additives potentially-dangerous additives.
Read more: 5 facts about cannabis laws in Germany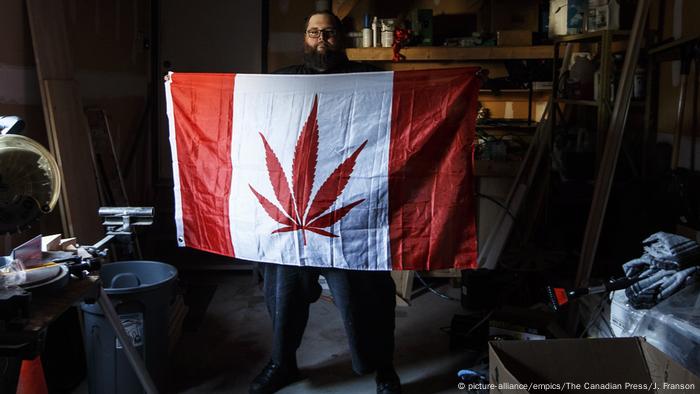 Enthusiasm for weed is reaching new highs
'Uncontrolled experiment'
But not everyone is on board with the move. Diane Kelsall, who serves as editor-in-chief of the Canadian Medial Association Journal, has described the legalization of cannabis as "a national, uncontrolled experiment in which the profits of cannabis producers and tax revenues are squarely pitched against the health of Canadians."
Read more: Germany's medicinal cannabis market struggles with short supply and high costs
Each evening at 1830 UTC, DW's editors send out a selection of the day's hard news and quality feature journalism. You can sign up to receive it directly here.
ls/msh (AFP, AP)