Nina's and Amar's* mother was raped during the Bosnian war. The resulting trauma not only affected her, but also her children, who grew up in a troubled environment. "Nina told us her mum once threw glasses at her," says Lamija Skander, who runs a day care center for vulnerable kids in Zenica, a small city an hour's bus ride from Sarajevo.
Here, Nina and Amar, both still in primary school, found a safe place to build relationships with their peers and caretakers, and learned to open up socially. Around 30 kids with similar backgrounds of violence or poverty visit the center six days a week.
"The war happened not long ago, and there is a high percentage of the older population suffering from trauma. This is often passed on to children, for example through cases of family violence or addiction problems," says Branka Ivanović, the director of IN Fondacija, the umbrella organization of the centers, or "nests" as they are called. There are 10 such "nests" in rural towns across the country where children have few other options to turn to. Of the 14 centers opened since 2010, four have had to close due to a lack of funds.
Read more: My Europe: Bosnia's ice-cold peace
International donors beat a retreat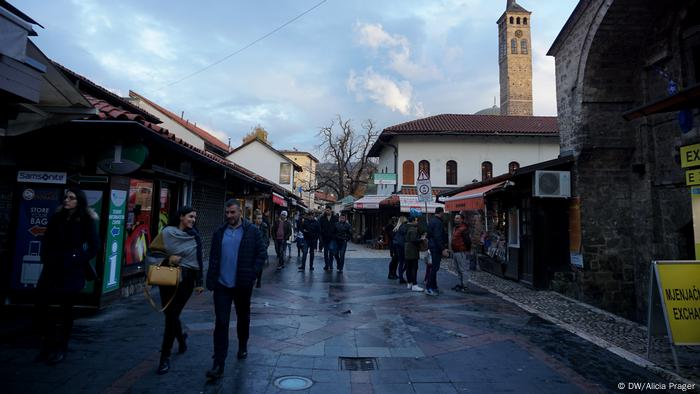 Since the end of the war, a donor community has developed in Sarajevo, compensating for the lack of state support for civil society organizations
Since the end of the war in 1995, international donors have been the number one source of financial aid for the civil society sector in Bosnia-Herzegovina. The EU pays an average of €3 million ($3.4 million) each year, according to the EU delegation in the country. This money is paid in big chunks, which facilitates its administration, but also makes it unavailable for smaller initiatives, says Goran Burbalo from the Network for Building Peace, who has been working in the sector for over 20 years. "They are killing smaller, younger initiatives by only funding the big agencies," he told DW.
Meanwhile, many smaller donors are withdrawing. One of them is the Dutch foundation Kinderpostzegels, which currently finances IN Fondacija with around €90,000 a year. Next year, it will stop operating in the country. "We got less and less funding for projects in Bosnia. It's a serious problem," Marian van Teeffelen, program coordinator for Kinderpostzegels, told DW. Now, IN Fondacija is looking for alternatives to keep operating.
"Foundations across Europe are changing their focus. Other topics draw more attention than Bosnia," Damir Kapidžić, professor for political science at the University of Sarajevo, told DW. This trend started when the sovereign debt crisis hit in 2010. "Foreign aid is the first thing to be cut. And 23 years after the war, donors ask themselves why they should still give money to Bosnia."
Yet, there is a lot to do. The unemployment rate is at over 25 percent, among young people it even rises up to more than 55 percent, and the election in October further fueled ethnic tensions between the political actors. Frustrated with the situation, thousands of people left the country last year. The German embassy in Sarajevo told DW that it had processed 17,000 visa applications in 2017, up from 7,400 in 2015.
Nationalism trumps civil needs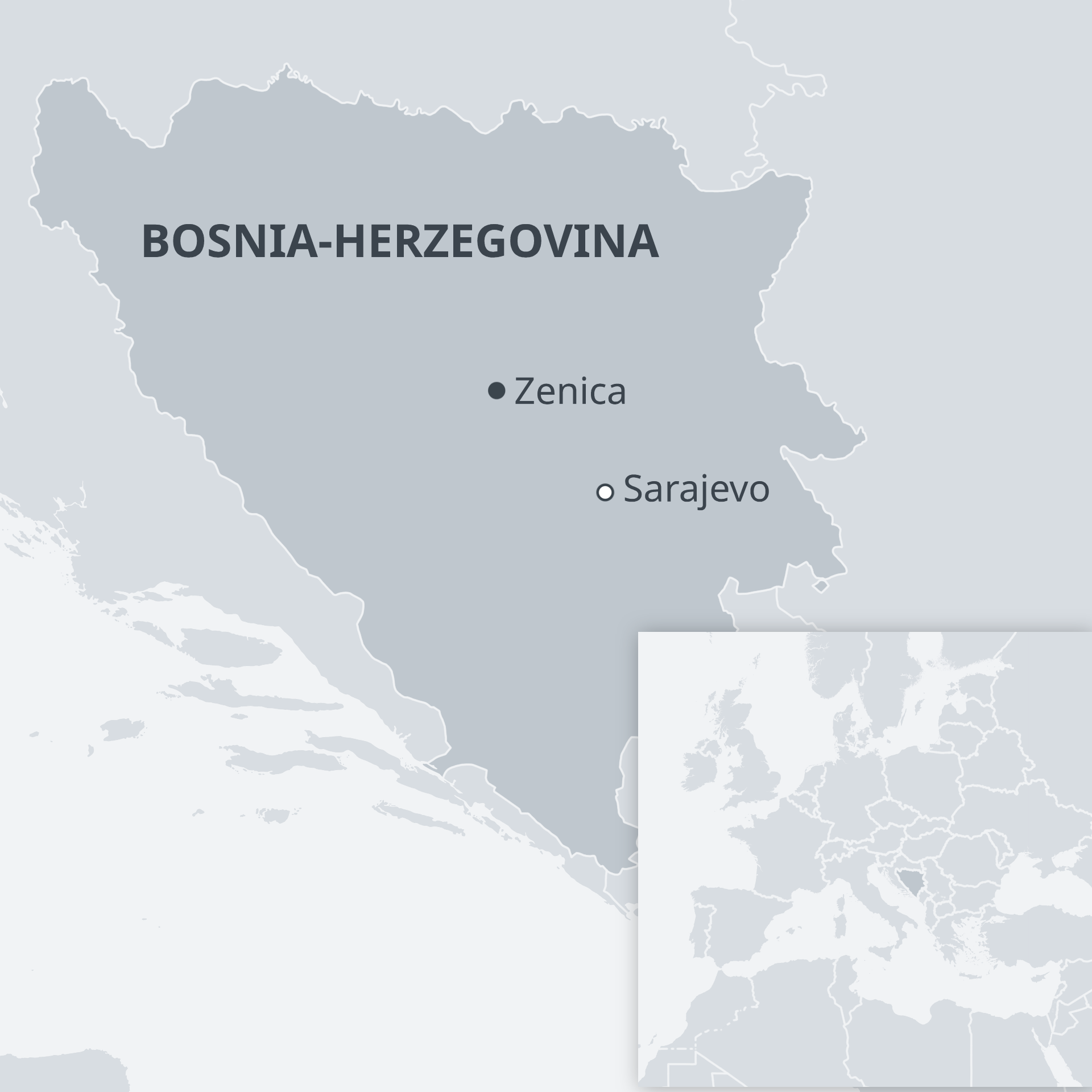 When the war ended with the Dayton peace agreement, the country was split in two entities: The Republika Srpska, home to a Serb majority, and the Federation of Bosnia and Herzegovina, administered by Bosnians and Croats. To govern both parts, a tripartite presidency was set up — one president for each ethnicity, rotating every eight months. However, this setup has created a political deadlock and spawned divisive agendas.
Read more: Is Bosnia going backwards, into war?
"We are stuck, we cannot build a functioning state from here," says Irena Hasić, director of the Youth Initiative for Human Rights (YIHR). YIHR wants to strengthen the next generation as well as promote critical debate. "We have three truths in this country. We are bringing young people together to shape their own version," she told DW.
More independence from foreign donors
Ivanović says that a number of good civil society projects had been launched, but then disappeared as soon as the funding for the duration of the scheme was over. To increase the budget for NGOs from within the country, she's proposing the introduction of a legal tax reduction for donations by companies.
An increased independence from foreign donors might also tackle another problem: NGOs tailor their project proposals to suit the interest of donors, resulting, more often than not, in a 180-degree turn from their initial focus. "Often, that is not what is most needed here. Donors fund what sells well in their countries," Hasić of the YIHR said.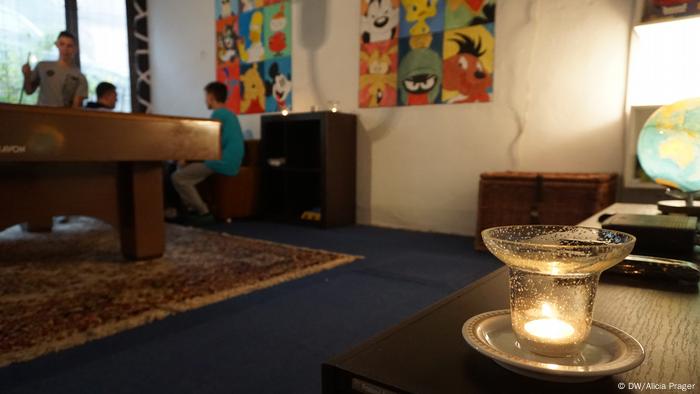 At the day care centers, kids from difficult backgrounds have found a new home
Meanwhile, in the day care center in Zenica, a new pool table has been placed in the middle of the small living room, candles adorn the sides. A metal oven heats the room, which functioned as a military station during the war.
In a corner, a group of kids plays cards. Among them is 19-year-old Enisa Lišnjić, a volunteer at the center, who helps the kids with their homework. Besides volunteering here, she is active in a national movement of school councils and organizes youth protests in Zenica against the political deadlock. "The war has affected the older people so much. They always tell us nothing can be done. But that's not true. We will change this country."
*Names have been changed