When I flew back to Berlin this summer, I overheard a conversation between two girls from Tel Aviv. One, who had never been here before, was asking the other — a resident — if she ever felt unsafe wearing her Star of David necklace in the city. Naively perhaps, the question surprised me. But not as much as the answer — which was a depressing shade of grey.
I thought about those girls last week when I read an almost throwaway line about how Berlin has one of fastest-growing Jewish communities anywhere. That, in turn, stood in contrast to a recent report by the Körber Foundation that revealed just four in 10 German students between the ages of 14 and 16 know that Auschwitz was a Nazi concentration camp.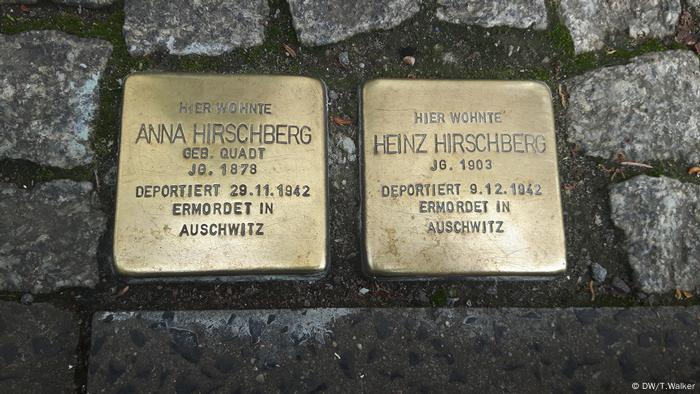 There is evidence of the Holocaust all across Berlin
I find it impossible to understand how so many teenagers are unaware of a place that played such a defining part in their country's past, and where, as a Greek Jewish prisoner wrote in a buried manuscript published for the first time in German this month, there was "suffering the human mind cannot imagine."
Read more Berlin and beyond
Even without a formal education on the evils of National Socialism,in Berlin at least, the Holocaust is ever present. On a recent walk through the city, I passed two commemorative wall plaques, four museums relating to the Holocaust, two former Jewish orphanages, a Jewish cemetery and two synagogues with round-the-clock police presence. There is no denying that here, history is on display.
Marrying the past and the present to make a future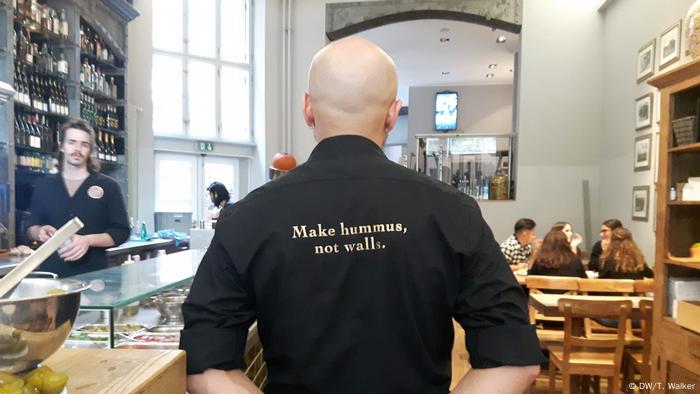 Some Jewish communities are re-establishing themselves in Berlin
In less overt evidence, however, is the re-establishment of Jewish communities that contributed to the vibrancy of the city pre-1933. But that doesn't mean it's not afoot.
Besides now being home to an estimated 15,000 Israelis — many of whom are not strict religious adherents — and the Jüdische Gemeinde, which dates back to in 1671 and has some 10,000 members, the city has also witnessed the emergence of smaller communities such as Lauder Orthodox, which has grown from 20 to 90 families in a decade.
Read more Berlin and beyond
One of them is Malka, who manages a kosher restaurant a few doors down from the glittering dome of one of the aforementioned synagogues. When we got talking, she told me that although the trauma of National Socialism still makes living in Germany unthinkable for many Jews, she came to Berlin, in part, because she wanted to immerse herself in her religion.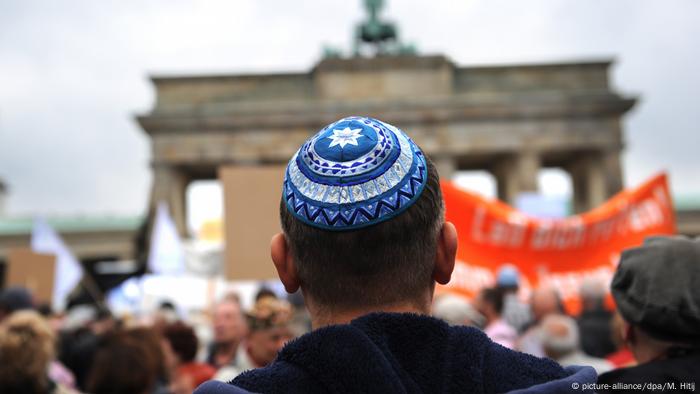 Imagine a city in which everyone felt they could reveal their religion without worry
Though she said she's able to live here relatively freely, there are some parts of the city where she wouldn't feel safe openly wearing her religion. Places just steps from where Jews were once rounded up for deportation to the concentration camp that drew so many blank stares from German teenagers.
It's deeply disturbing that it should be that way, especially given all the reminders. But as we talked some more, Malka suggested that maybe the time had come to spend less time looking backwards and more time focussing on the here and now. And maybe she's right. Maybe in increasing an awareness of Judaism and its place in contemporary society, conversations about the dangers of wearing a Star of David necklace in public could themselves become history.