What is a trip to the English seaside without fish and chips? We drench ours in salt and malt, vinegar that is, not whisky - though there's an idea - and head out into the whiskery winds of another Whitby summer.
Too cold to sit on the beach, we join the huddle of holiday-makers and day-trippers skewering the same deliciously soggy fayre in the same northern English seaside spirit. Granted, it is the stuff of great British clichés - but it is also the stuff in which many of my memories of growing up are wrapped.
This summer is my last as single-nationality Brit, and as such has come to hold a degree of poignancy I hadn't bargained with. After all, I'm still mad at the nation for voting itself out of the EU.
Yet driving through the gentle folds of familiar hills, across the sweeping expanse of the Bronte's purple, heathery moorlands, and along a raggedy coastline of beauty raw enough to reduce even the hardest of hearts to tears, I feel little but affection.
On the beach, watching the August sun drain into the sea that connects my new home with my old, I am overcome with the sensation that I am in some way saying goodbye to a place now more a part of me than I am of it.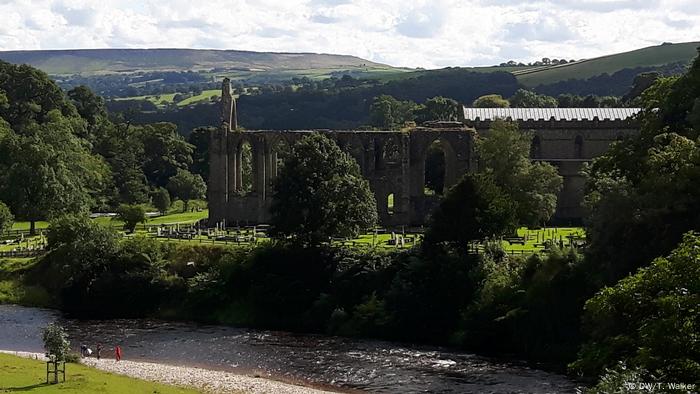 So green, so pleasant
Like a kaleidoscope on a dizzy spin, my head fills with fragments of journeys, people, places, music and conversations experienced in and upon this green and pleasant land.
Silencing the violins
But before I drown in my own Blake-esque sentimentality, I remind myself that in becoming German, I'm giving up neither my British passport nor identity. I'm adopting a second citizenship, one that will allow me to vote and move and work freely within the EU.
It's a coup and I'm grateful to have this easy way out of the Brexit repercussions. But I'm also oddly nervous knowing that I will, in just a few days' time, be German.
I wonder if I'll feel different. Be regarded differently by my soon-to-be fellow Germans, and my wonderfully British family? A few years ago, I think there might have been more light entertainment value in the idea of my changing status, but now, the quick-witted quips are directed at the fate of the post-Brexit nation. They spoke of the fact that I am lucky enough to have a choice.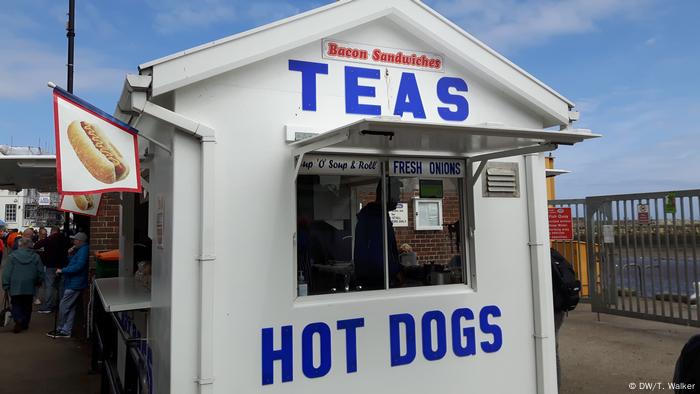 Put the kettle on, I'll be back
And they're right. I do have a choice and I'm exercising it. Because for all the magnetism of my British memories, all the magnificence of the many ancient landscapes in and upon which they were formed, the freedom from which the European Union was born, and the freedom it, in turn, has granted us, holds a magnetism and magnificence of its own.
And so my old friend of red, white and blue, I'm not going to say bye-bye. Just Auf Wiedersehen. Until we meet again. When the malt, I promise, will flow freely. Vinegar, that is.