Some 100 breweries will be showing off their creations on February 4 and 5 in Bruges. Over 456 different beer specialties will be served in the historical city halls next to the 83-meter-high Belfry and the neighboring Grote Markt central market place.
Entrance to the festival is free. Beer selection packages will be on sale from a starting price of 15 euros ($16). These include classics like the cool Blonde beer, the Kriek cherry beer and potent abbey-brewed Trappiste beers which will compete with modern variations like IPA Indian Pale Ales or dark, top-fermented Stout. A beer called Leviathan promises to pack a potent punch at 14 percent alcohol.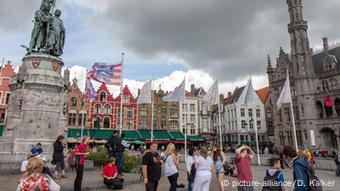 Market place in Bruges
The Belgian beer culture is unique
There are quite a number of spectacular UNESCO World Heritage Sites to be found in Belgium. With the Carnivals of Binche and Aalst and the Procession of the Holy Blood in Bruges, this is the only Northern European country to have several Masterpieces of the Oral and Intangible Heritage of Humanity listed.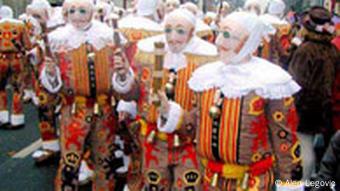 Masked characters called "Gilles" in Binche
In November 2016, Belgian beer culture was added to the UNESCO list of Intangible Cultural Heritage of Humanity. The commission based its decision on the brewing culture and the wide array of some 1,500 different Belgian beer types. "Making and appreciating beer is part of the living heritage of a range of communities throughout Belgium," UNESCO said, adding, "Beer plays a role in daily life, as well as festive occasions." Another reason cited was that beer was used in the production of other foods, such as cheeses.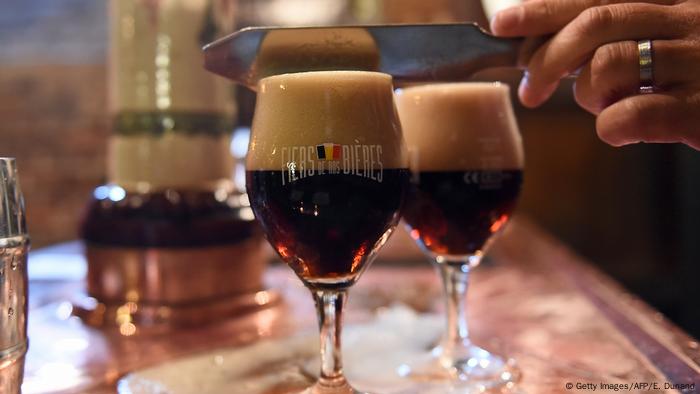 Beer culture has a long tradition in Belgium
The history of Belgian beer stretches back centuries to medieval monks and has been celebrated in paintings by Pieter Brueghel and in countless songs since. It is not all history with Belgian beer though: in 2016, a brewery built a beer pipeline out of the medieval center of Bruges to a bottling plant on the outskirts.
isi/at/sbc (www.brugsbierfestival.be)