Austrian Chancellor Christian Kern told reporters in Vienna that the alpine nation of around 8.5 million had already welcomed more than its fair share of refugees into the country.
After accepting around 90,000 refugees in 2015, the EU gave Austria a temporary exception from the relocation program until 2017. However, the country is now expected to accept 2,000 people seeking asylum from Greece and Italy.
In response, Austria is to seek an "exemption" or "postponement" from the Europe Union (EU) refugee distribution program that requires countries in the bloc to accept a mandatory and proportional distribution of asylum-seekers who arrive in other member nations.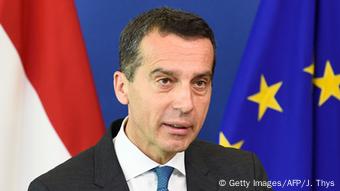 Kern intends to send Brussels a letter requesting an opt-out
"We believe an exception is necessary for Austria for having already fulfilled its obligation. We will discuss that with the European Commission," Chancellor Kern told the press on Tuesday following a weekly cabinet meeting. "We will send a letter as quickly as possible and then begin discussions," with Brussels, he added.
Kern stated that he would seek an exemption from EU obligations without a legal confrontation. "We are not the agent provocateur," Kern added.
The Social Democratic chancellor's announcement comes just a few weeks after he called on the EU to cut bloc funding to member states that shirk their refugee-relocation responsibilities.
A blow to the program
The Chancellor's announcement is a setback for an already-fragmented EU refugee relocation program.
The two-year plan, which expires this September, was supposed to cover 160,000 migrants. Yet the agreement included only a small portion of total migrant arrivals in the EU.
Moreover, opposition from EU members in Eastern Europe, such as Hungary and Poland, has stymied the agreement's implementation. Fewer than 14,500 asylum-seekers have been redistributed thus far from Greece and Italy, two arrival points for the Mediterranean Sea crossings favored by Middle Eastern and African migrants.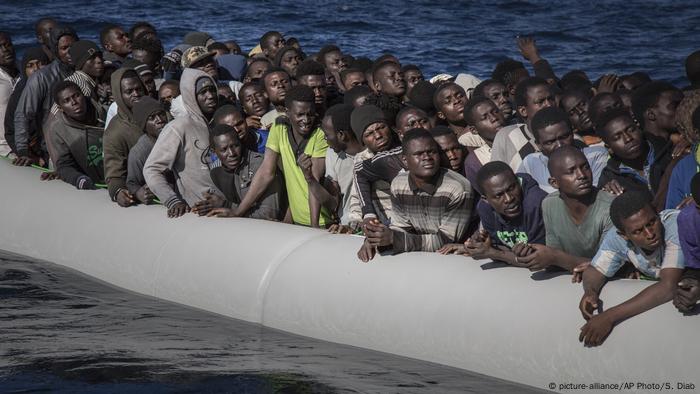 Migrants from Africa attempt to cross the Mediterranean to reach the EU
EU: Austria could face 'consquences'
The EU rejected Kern's argument and called on Austria to honor the refugee relocation agreement or else face the consequences. EU spokesperson Natasha Bertraud said, "Austria is now expected to fulfill its legal obligation under the council decision to start relocating."
Bertraud also stated that Austria "can only choose to act outside the law, which we would find both deeply regrettable and not without consequences." No country can unilaterally withdraw from the 2015 agreement, she said.
Austria continues to tighten up
Kern's announcement is one more step in tightening Austria's security and immigration policy.
The social democratic (SPÖ) politician currently heads up a centrist coalition that has been under fire since the European migration crisis saw the rise of the far-right and anti-immigration Austrian Freedom Party (FPÖ).
Although Austria narrowly avoided an FPÖ President in a final election round at the end of 2016, some analysts argue the ruling coalition has been inching rightwards in an attempt to siphon off FPÖ support.
cmb/jm (Reuters, dpa)