US Secretary of State Mike Pompeo said President Donald Trump's sanctions on Iran would be enforced. On his way home from Asia on Sunday, Pompeo told reporters that the reimposition of sanctions would prove a pillar of US policy.
"We're hopeful that we can find a way to move forward but it's going to require enormous change on the part of the Iranian regime," he said. "They've got to behave like a normal country. That's the ask. It's pretty simple."
Trump pulled out of a 2015 pact that the US and a group of world powers, including Germany, negotiated to curb Iran's nuclear program in exchange for relief from economic penalties.
Pompeo said the White House would make an announcement on Monday detailing the reinstatement of some sanctions on Iran.
The sanctions are due to kick in at 0401 UTC Tuesday for most sectors — even rug exports.
The energy and fuel sectors will face measures from November 4.
Trump has rejected pleas from US allies not to unilaterally drop out of the deal.
In recent weeks, Trump has taken a two-pronged social media approach to Iran. In one Twitter tirade, he wrote in all caps that President Hassan Rouhani had used "DEMENTED WORDS OF VIOLENCE," but just last week he floated the idea that he could meet with his counterpart without preconditions.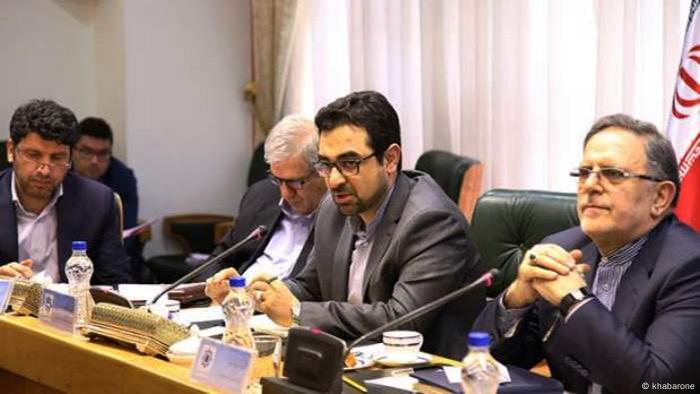 In other news, a top central bank official was arrested late Sunday
'Mismanagement and corruption'
Also on Sunday, officials arrested Ahmad Araghchi, a vice governor in charge of foreign exchange at the Central Bank of Iran (CBI), and several unidentified individuals, according to the judiciary.
Araghchi, a nephew of the deputy foreign minister, was fired by the CBI's new governor on Saturday, apparently for his handling of the currency's collapse.
Rouhani sacked CBI Governor Valiollah Seif last week and replaced him with Abdolnasser Hemati, the former head of Central Insurance of Iran, who plans to unveil a new foreign exchange policy on Monday — a day after the government approved it.
Iran's rial currency has lost more than half its value since April, in part because of fears about sanctions, but also because of an attempt to fix the value of the rial.
The state broadcaster IRIB reported that Hemati's policy would likely keep imports of medicines and other essential items at the government exchange rate of 42,000 rials to the dollar (51,000 per euro).
The unofficial rate for the rial fell to a record 119,000 last week, before rallying in response to the government's reform efforts, and stood at 98,500 late Sunday.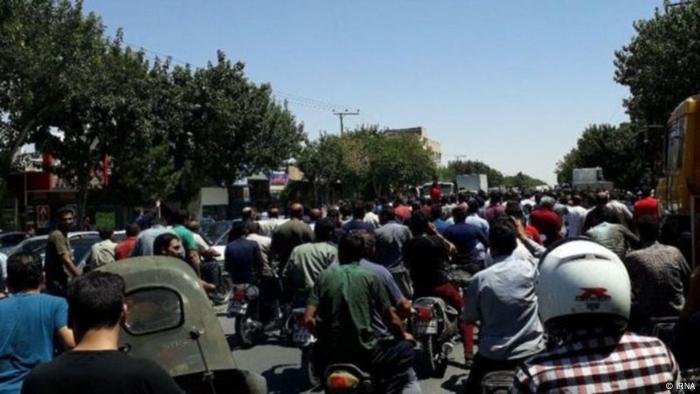 Iranians have massed to demonstrate their economic anxiety
Iranians accuse "political leaders of leading the country into ruin with mismanagement and corruption — and, now, new US sanctions promise to make things even tougher," DW TV reported on Sunday.
Police massed ahead of protests Sunday in Karaj, where demonstrations have met a violent official response in recent days. State media report that protesters attacked and tried to burn down a seminary in the area on Friday night, and that at least one person was killed by demonstrators, according to officials.
mkg/jm (Reuters, AFP, AP)
Daily at 1830 UTC, DW's editors send out a selection of news and features. Sign up to receive it here.