About a week after the accident at the Zugspitze cable car, experts recovered the damaged cabin. It was brought to the mountain station on Friday morning, according to the Bavarian Zugspitze Railway in Garmisch-Partenkirchen. The cabin had been pulled up about 280 meters at a speed of ten centimeters per second. "We are very relieved. The first important step has been taken," said Martin Hurm, Operations Manager Cable Cars and Lifts Zugspitze.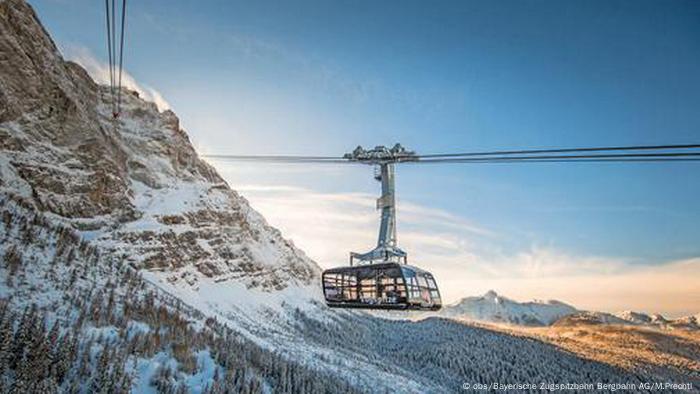 It's still unclear when the cable car on Germany's highest mountain will be operational again
Following an accident during an emergency exercise on Wednesday evening (September 12), the new cable car at the Zugspitze, which was only opened in December 2017, was so badly damaged that it had to shut down for an indefinite period of time. The cost of the material damage had not yet been determined. The cause of the accident had to be investigated further, and the ropeway manufacturer was also involved. According to a report by broadcaster Bayerischer Rundfunk, the cable car could be out of action for months.
It is regarded as a showcase project at Germany's highest peak: the 1,945 meters' difference in altitude from the valley station to the summit station is a world record. The two gondolas can carry 580 passengers per hour to the summit and thus cope with the rush of around half a million visitors to the Zugspitze each year with considerably less waiting time than with the predecessor, the Eibsee cable car.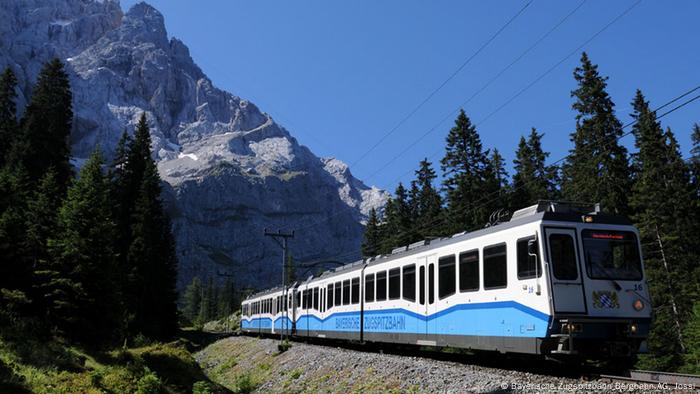 The Zugspitze can also be reached by rack railway
Until further notice, the Zugspitzbahn will remain out of service. In the meantime, visitors to the Zugspitze can switch to the rack railway. The "Gletscherbahn" cable car to the summit is also still in regular operation.
is/ch (AFP, dpa, br, merkur.de)