A 12-year-old boy injured his leg in an accident at a west German amusement park on Saturday.
The boy was riding a gravity-driven alpine coaster, in which bobsled-style cars run down a hill on tracks similar to a roller coaster. Riders are responsible for their own braking on the popular attraction.
Read more: Ohio State Fair attraction Fireball malfunctions, flinging people off
The accident happened at Fort Fun amusement park about 120 kilometers (70 miles) west of Dusseldorf in Sauerland, a hilly tourist region of the state of North Rhine-Westphalia. Fort Fun claims the Trapper Slider attraction is the longest summer toboggan run in any amusement park in Europe.
"Trapper Slider meanders down the mountain in the middle of the Sauerland forests. The longest summer toboggan run in an amusement park in Europe guarantees 1.3 kilometers of downhill fun with plenty of bends, turns and bumps," the website proclaims.
Videos on YouTube show a first-person perspective of the ride as it is supposed to operate.
Severed at the calf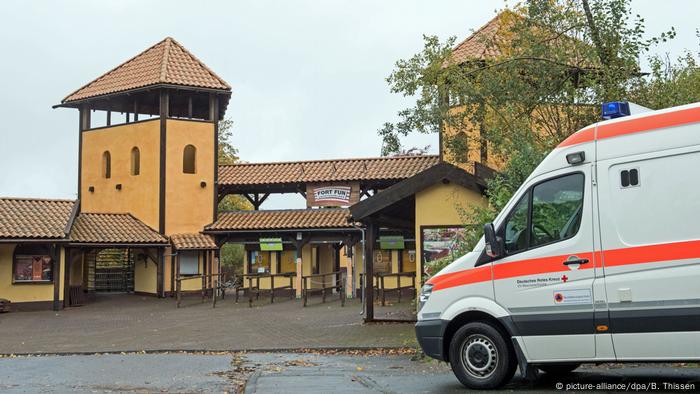 The boy was flown by helicopter to a nearby hospital
But something went wrong on Saturday, as Fort Fun addressed in a statement on its Facebook page.
"For reasons not yet known, the foot of a 12-year-old boy got caught between the sled and the tracks of the mountain coaster. As a result, his leg was severed in the middle of the calf," the post described.
"The staff responsible for the attraction were immediately on the scene and immediately informed the Red Cross team working in the park and the emergency doctor, so that assistance was provided within a very short time.
"The ride has been taken out of service. The child was then flown by helicopter to a hospital in Gelsenkirchen. There is no danger to his life."
Read more: Europa Park named world's best amusement park for the fourth straight year
Police investigating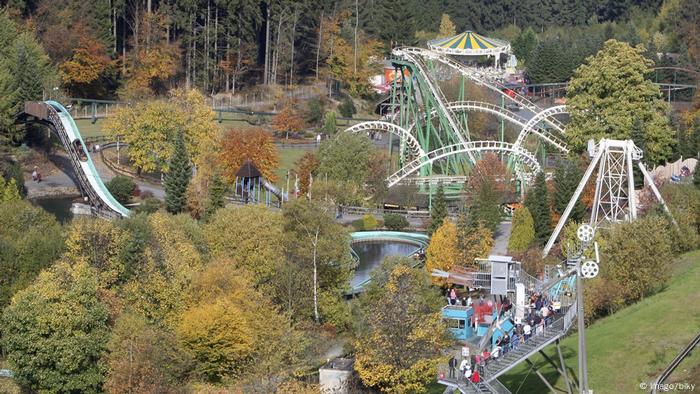 Police have opened a criminal investigation into the accident
"Unfortunately, we do not have any further information at the moment. The police and the public prosecutor's office are still investigating the cause of the accident," the post added.
"Like all our rides, Trapper Slider is subject to strict safety regulations and is regularly inspected by TÜV (German inspection and product certification agency). The safety and well-being of our guests are always our top priority. Our thoughts are with the child and his parents."
Police said they were opening a criminal investigation into the accident.
The park remained open despite the accident, online news portal Der Westen reported.