The crew of U-96 emerged from their crippled U-boat in the harbor of La Rochelle, having survived a pitched sea battle, only to come under immediate attack from allied aircraft. Most of the crew members who had survived to make it back to land then met their deaths under the sky. U-96, the submarine that had brought them this far, was sent to the bottom by an allied bomb.
That's how the 1981 classic anti-war film Das Boot ended.
Now the series under the same name from paycaster Sky and production company Bavarian Fiction refloats the story and pushes it out to sea once more.
Nine months have passed since U-96 disappeared beneath the waves for the last time. In the U-boat harbor at La Rochelle, the crew of U-612 is preparing for its maiden voyage.
The war is no longer going so well for Germany, and the Allies have recently cracked the Enigma Enigma code — making life even more dangerous for Germany's U-boat crews. Sky's blurb tells us that during the mission, the crew's skill, loyalty, and comradeship will all be put to the test. Meanwhile another story unfolds on land, as we follow a young woman playing a dangerous game between the Gestapo and the Resistance.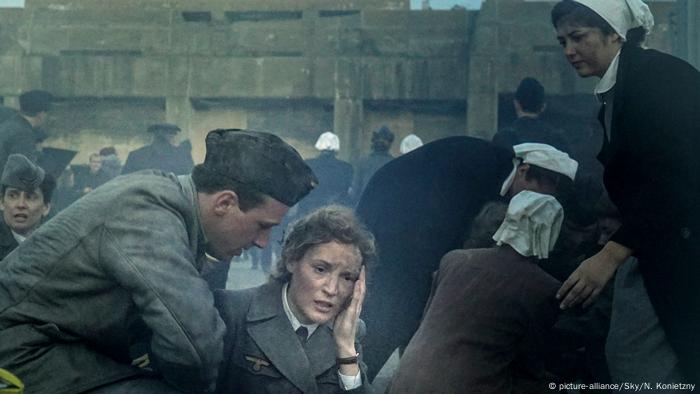 Director Andreas Prochaska says the Sky series has strong female parts
Strong female characters and international cast for milestone relaunch
"Das Boot is a milestone among anti-war films: It stands for authenticity, suspense, drama, emotion and action," says director Andreas Prochaska. "But the series goes a step further than the film did, by combining the claustrophobic atmosphere on board the submarine with a second storyline in the orbit of the Resistance — which gives a chance to bring in strong female characters."
The story is told in eight parts, with Rick Okon in the role of Klaus Hoffmann, August Wittgenstein as First Officer Karl Tennstedt and Vicky Krieps as Simone Strasser, a translator who works for the Gestapo. In addition, big names like Robert Stadlober (who recently starred as Kurt Weill in Brecht's Threepenny Film), Belgian actor Jonathan Zaccai (Robin Hood), and American Lizzy Caplan (The Interview, Freaks and Geeks) complement the cast.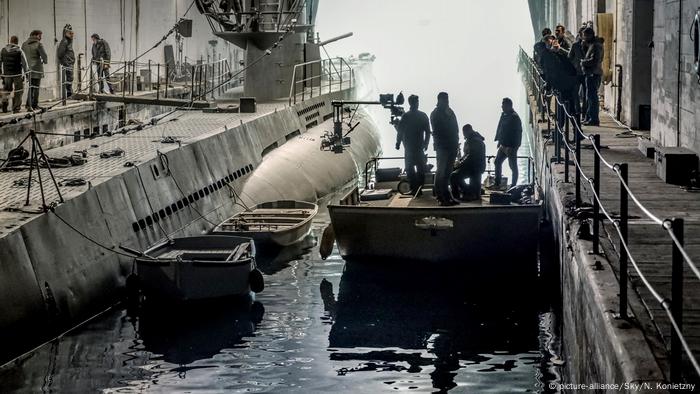 For Sky Deutschland, Das Boot is already a money-spinner: Rupert Murdoch's Sky network has already sold the series in more than 100 countries, and has been the subject of much hype, thanks to an extravagant marketing campaign.
The series cost €26.5 million ($30 million) to make. In 1981, the original film, directed by Wolfgang Petersen, had a budget of 25 million Deutschmark — huge at the time. Taking inflation into account, it equates to about the same figure in euros.
The original film was nominated for six Oscars and a Golden Globe. It will be interesting to see whether this reboot does the original justice.