South Africa's President Jacob Zuma announced the signing of 30 bilateral trade deals between the two African economic heavyweights. Zuma said business ties between South Africa and Nigeria had increased, but said they need to expand their relationship beyond trade.
"Prior to 1999, there were only four South African companies [operating] in Nigeria," Zuma said. "Since 1999, the situation has changed dramatically. Over 120 companies are currently doing business in Nigeria."
Zuma added that South Africa sees a potential in bilateral investments in the tourism sectors of both countries.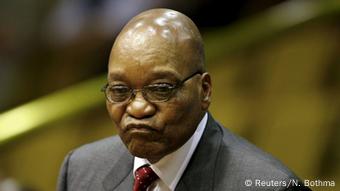 Zuma wants to improve trade relations with Nigeria
Nigeria's President Muhammadu Buhari said he his keen on working with South Africa on security, economy and corruption. "We identified how we can rapidly improve our relations with South Africa in terms of the economy," Buhari said.
"We identified agriculture and solid minerals to come to the fore quickly, so that we can [employ] the able bodied, unemployed included. South Africa here is far ahead of us in both agriculture and solid minerals. In diversifying the economy, I think there is a good room for improvements and it is going to be exploited," Buhari said.
According to Tukur Abdulkadir, lecturer of political science at the University of Kaduna, Buhari needs South African expertise to carry out his plans of diversifying the economy. "The government is now trying to see how the economy is going to be revived. Certainly, they need South Africa more than ever before," Abdulkadir said.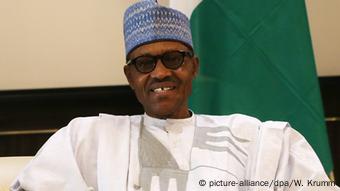 Nigeria's President Muhammadu Buhari wants to use South African expertise in agriculture and solid minerals to diversify Nigeria's economy
Years of strained diplomatic relations
In the joint news conference with his Nigerian counterpart, Zuma faintly mentioned that the two countries were confident to resolve their back-to-back diplomatic saga.
Pretoria had described the visit as an economic opportunity for the two countries. Zuma was scheduled to meet with the South Africa-Nigeria Business Forum and address Nigeria's parliament. But neither of the two leaders publicly addressed the strained relationship between them.
In 2014, Pretoria sent a team of investigators to Nigeria's commercial capital Lagos to probe the death of 84 South Africans at a church run by renowned preacher T.B. Joshua. Joshua's church building had collapsed killing 115 people.
Pretoria was angry that the Nigerian authorities were dragging their feet in launching an investigation into the collapse. South Africa accused Joshua of putting three more stories on the two-story church building without much regards for safety. The Nigerian first responders were also blamed for not acting fast enough to rescue those trapped under the rubble.
Months later, South Africa seized $9.3 million dollars in cash from a private jet carrying two Nigerians and an Israeli and also froze $15 million dollars worth of funds, which Nigeria said was to buy arms legitimately.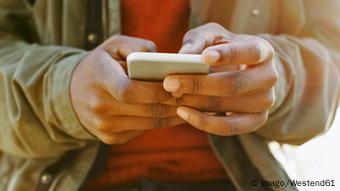 Nigeria fined South Africa's MTN $5.2 billion for failing to deactivate unregistered SIM cards
When xenophobic violence against migrant workers erupted in Durban almost a year later, Abuja immediately pulled its envoys from Pretoria. Pretoria released a statement describing the move as "unfortunate and regrettable step."
Nigeria's MTN dispute
The diplomatic spat hit its lowest point most recently when Nigeria slapped the South African telecom giant MTN with a $5.2 billion fine over failure to deactivate 5.1 million unregistered SIM cards.
Local tabloids in Nigeria speculated that Zuma's visit to Nigeria is partly to resolve the MTN dispute. Lecturer Abdulkadir said that the two countries have "probably decided for politics to play the game instead of economic interests."
"Initially, people thought that matter was not going to be resolved amicably," Abdulkadir said. "But by the resolve of the National Telecommunications Commissions (NTC) and even the intervention of the senate, I think the whole matter is going to be addressed politically. Both countries really need each other. The biggest powers on the continent cannot be on each other's throat on account of that particular economic interest."
The NTC reduced the fine by a third, but MTN is still fighting the case in a Nigerian court. "I think it is not in the interest of both countries to allow the MTN saga to affect other vital and strategic interests that they both have," Abdulkadir added.
In 2015, Nigeria overtook South Africa as Africa's largest economy in gross domestic product, but South Africa still maintains the highest income per capita on the African continent.
Ben Shemang in Abuja contributed to this report.