Yemen's internationally recognized government and southern separatist fighters signed a power-sharing agreement to end infighting between the groups.
Saudi Crown Prince Mohammed bin Salman announced the deal on state television on Tuesday, saying it was a crucial step to ending Yemen's four-year war.
"This agreement will open, God willing, broader talks between Yemeni parties to reach a political solution and end the war" said the Saudi crown prince at a signing ceremony aired live on Riyadh TV.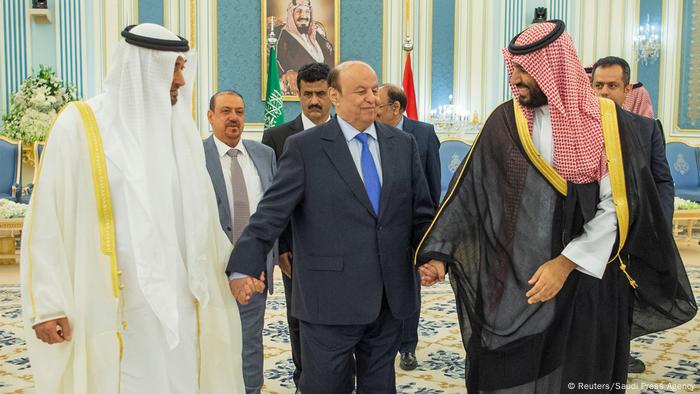 The Riyadh agreement will stop infighting between Saudi-backed Yemen-government troops and UAE-backed Southern Transitional Council fighters
The "Riyadh Agreement," as the deal is known, concludes a month of indirect peace talks between the recognized government, led by President Abed Rabbo Mansour Hadi and the UAE-backed separatists known as the Southern Transitional Council (STC).
The two sides had been fighting one another despite being united against the Iran-aligned Houthi forces, which hold Sanaa, and many other main cities in Yemen.
Read more: Germany approves controversial military exports to UAE
Praise for the Riyadh Agreement
The UN Special Envoy for Yemen, Martin Griffiths, praised the deal saying it is "an important step for our collective efforts to advance a peaceful settlement to the conflict in Yemen."
"We congratulate our southern people with the Riyadh agreement, which is the only solution to the current situation, and we send our congratulations to our military and political leadership for this great and historic occasion," said Mohdar al-Omari, a commander with the southern separatist militia, according to Qatar state-funded broadcaster Al Jazeera.
The US President Donald Trump tweeted "a very good start! Please all work hard to get a final deal."
What is in the deal?
The STC will join with other southern fighters and their armies will be integrated into the government's forces within the next three months.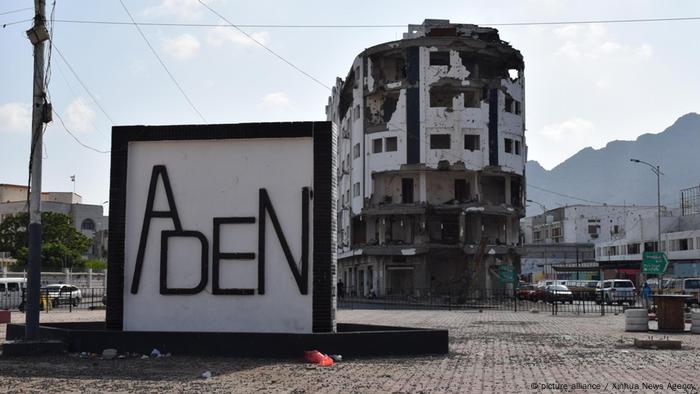 A new cabinet will be formed containing no more than 24 ministers within 30 days and half of these positions must be filled with southern separatist fighters either from STC or other groups.
The STC will also be included in any further political discussions to end the war in Yemen.
Troops from Yemen's Hadi-led government's military and the STC will have to pull out of Aden within 30 days. Saudi Arabia's military will then take over control of security within the city.
Read more: Yemen's Houthi rebels: Who are they and what do they want?
An end to infighting
Houthi rebels repeatedly attacked Saudi cities with drones and missiles in recent months and Riyadh has been hoping to refocus the STC and Saudi-backed Hadi-government armies on combating this.
Initially, Saudi Arabia had intervened to restore President Hadi's government after Houthi rebels ousted it from the capital in 2015.
Both sides in the coalition are expected to redouble their fight against the Houthis, who control much of the north of the southern Gulf country.
kmm/rc (Reuters/AP)
Every evening, DW's editors send out a selection of the day's hard news and quality feature journalism. You can sign up to receive it directly here.