He may be the firebrand Dutch politician who dominated the country's most divisive election campaign in years, but Geert Wilders and his anti-immigration Party for Freedom (PVV) have no option but to watch from the sideline as four mainstream parties seek to build the Netherlands' next government.
Talks to form a new coalition, led by incumbent Prime Minister Mark Rutte, began immediately after the March 15 general election. But the main party leaders have refused to deal with the PVV, despite it winning the second-largest number of seats in parliament.
Since World War II, Dutch governments have taken an average of 72 days to be decided, compared to four to six weeks for a typical German coalition. The Dutch record is nearly seven months in 1977, but even that pales in comparison to its neighbor, Belgium, who after its 2010 election took 541 days to agree to a coalition.
No deal before Easter
Center-right politician Edith Schippers, whose job it is to achieve a new alliance to run the country, believes the new government won't be in place until July at the earliest. On Wednesday, she gave parliament a progress report on negotiations, warning that an agreement before Easter was "highly unlikely," Dutch public broadcaster NOS reported.
So why does coalition-building take so long in the Netherlands, especially when Wilders - the most divisive political player - is not participating?
"What makes it difficult is our truly multi-party parliament, with 13 parties now represented in the lower house," Professor Ruud Koole, a political scientist at Leiden University, told DW. He said Rutte's liberal People's Party for Freedom and Democracy (VVD) would not be content with a minority government.
"You don't really have big parties anymore that dominate a coalition. The VVD now needs three other parties to participate, and that takes a long time," Koole said.
The VVD, which won 31 seats in the new parliament, is in talks with The Christian Democrats (CDA), the liberal D66 and the center-left GreenLeft, a rising star in the March election that won 14 seats compared with just four in 2012.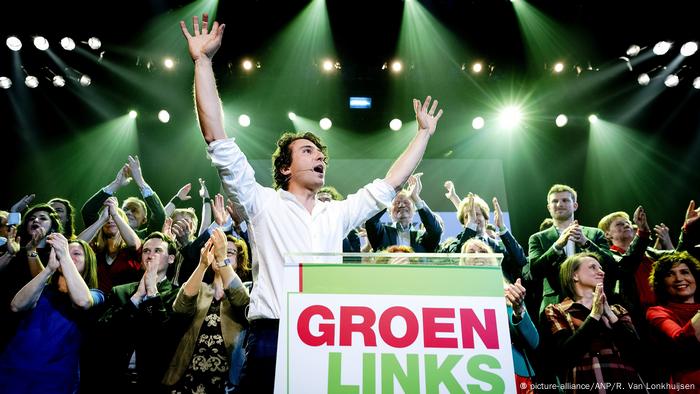 In the Dutch election, GreenLeft benefited from voters fleeing the traditional leftist Labour party
GreenLeft is led by 30-year-old Jesse Klaver, whose supporters have proclaimed him "Jessiah," and who the international media dubbed the "Dutch Justin Trudeau" after being deemed as attractive as the Canadian prime minister.
Dilemma for GreenLeft
Koole, a specialist in Dutch politics, says GreenLeft could well be the main sticking point in the negotiations, adding that the party will have a tough time achieving all of its main goals - namely environmental concerns, income inequality and a more humane refugee policy.
GreenLeft is likely to be offered the ministry of environment portfolio and could win extra cash for green innovation, said Koole. But its would-be coalition partners are unlikely to concede on the latter two issues, having spent the election campaign trying to outdo Wilders' hard-line on immigration, along with promises to reduce public spending.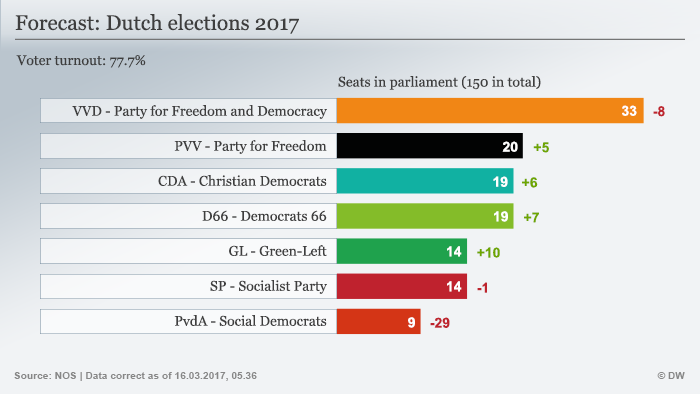 "If GreenLeft enters a coalition with the right-wing parties, it could meet the same fate as the Labour party, which lost enormously in this election because voters saw it participating with a mainly right-wing government," Koole said.
On the other hand, he added, GreenLeft's current momentum could not be guaranteed if they stay in opposition.
"I'm not at all sure that this round of negotiations with GreenLeft will end in a coalition with them included," said Koole, who predicted that if talks fail, forming a new government could take until September.
Talks would then likely begin with the Christian Union (CU) party, whose five seats would still give Rutte's coalition a tiny majority, he added.
But their involvement would likely bring up ethical dilemmas, as a debate rages in the Netherlands over proposals to expand euthanasia rules that would see the state help elderly people who consider their lives to be over to die peacefully, despite having no major health concerns.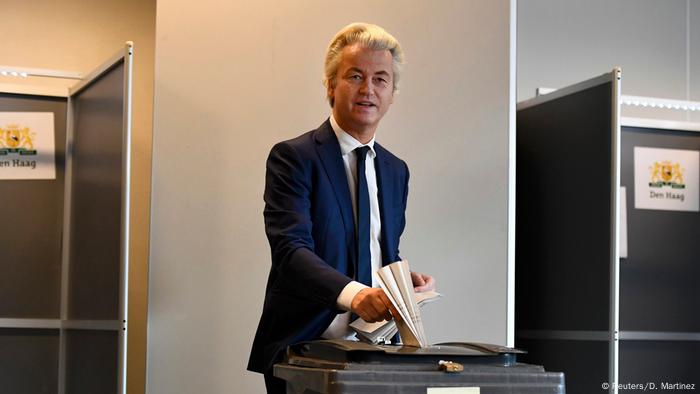 The Netherlands traditional parties have refused to negotiate with Wilders' PVV
Other alliance alternatives could be the Socialist Party, who took 14 seats, Labour (PvdA) whose loss of an incredible 29 seats to just nine was described as the biggest party slump in Dutch election history, and the oddly named Party for the Animals (PvdD), whose animal welfare agenda won it five seats - again enough to give Rutte a small parliamentary majority.
Will Wilders' supporters be heard?
So long as far-right agitator Wilders is snubbed in coalition talks, his anti-immigration, euroskeptic party can only make its voice heard in parliament after winning 20 seats.
If many of his supporters' concerns about immigration are genuine and Dutch refugee policy has indeed been rebuffed, Koole insisted those issues have been taken up by Wilders' political opponents.
"Populism as an idea has spread beyond Wilders' party," Koole said, adding that Rutte's VVD was accused during the election campaign of being PVV-lite," referring to the initials of Wilders' party. The Christian Democrats, meanwhile, played up the national identity card.
"A more severe position towards immigration has been taken, particularly on the right side of the political spectrum, and it cannot only be election tactics," he added.