Fighter planes are out, passenger planes are in - at least in the European market. In cash-strapped times no European state would consider handing out huge sums for defense and military tools. The German government, itself an EADS customer of the Eurofighter among other purchases, is not seeking any major new contracts for the time being.
In search of growth for the defense sector, EADS had looked toward the US market, where its British counterpart BAE has been successful. EADS, formed in 2000 from the merger between the German Daimler Chrysler Aerospace, the French Aerospatiale Matra and the Spanish CASA, had been hoping to drum up new clientele with a merger with BAE.
Had the proposed fusion taken place, it would have resulted in the world's largest defense firm. The merger plans were made public in mid-September - and now after a few weeks of negotiations, those plans are already on the way to being forgotten.
Franco-German tug of war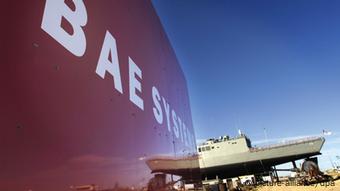 BAE has been successful in the US
"I wasn't surprised," said Sebastian Hein, a stock analyst and industry expert at Bankhaus Lampe. "The massive political resistance was ultimately too great to overcome."
Hein added that the project was too ambitious and the fact that political interference had such a big influence on a business deal was a serious hurdle. Through direct and indirect avenues, Germany and France possess slightly more than 22 percent of EADS shares.
"From an economic perspective, this should of course be avoided," said Klaus-Heiner Röhl, an economist at the Cologne Institute for Economic Research (IW). "Pure economic theory would say that the state should stay out of it and leave the market alone."
Keeping political influence out of defense equipment and national security, however, has proven impossible.
In the recent merger talks, it was shown once again how much the respective countries are fighting for a say. "The aviation industry reflects the lack of consensus on many other issues," said Röhl. "Ultimately, each state pursues its own interests. EADS is suspended in a perpetual tug of war between France and Germany."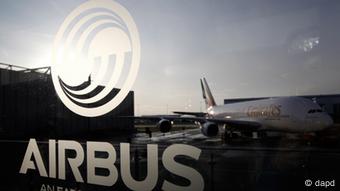 EADS has added 5,000 new employees in 2012
Germany didn't trust guarantees
Criticism from the political classes followed the collapse of the merger, in particular regarding Peter Hintze, the German government's aerospace coordinator. Speaking to the German mass-market daily Bild, Hintze defended the attitude of the German side in the negotiations, describing it as being the "duty of the federal government to safeguard German interests - key technology and jobs."
But Röhl said to argue against a merger for those reasons is misguided. He said that as part of a merger, EADS and BAE would probably have been willing to guarantee that certain company locations would be based in Germany.
"But without this merger, these locations are significantly more at risk," he said, adding that fears France and England would call the shots in a merged company were likely behind the collapse of the deal.
Industry leader
With about 135,000 employees and sales of 49.1 billion euros ($63.5 billion) last year, EADS is one of the industry's major players. Its Airbus division has seen success with its passenger aircraft division, taking on US rival Boeing and its giant A380. However, Cassidian, EADS' defense division, is the weakest link in terms of long-term growth potential.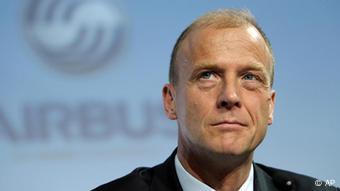 Enders did not expect the resistance from Berlin
EADS head Tom Enders had been a driving force behind the merger plans, and now he wants to put the company's defense sector to the test. "I'm ready to admit that I did not expect such strong resistance to this merger, especially not from Berlin," he wrote in a letter to employees.
Focus on India?
"Brazil, India - these are countries that are increasingly becoming wealthier, and with more prosperity comes more security concerns," said Bankhaus Lampe's Hein. The security sector, for example border security, is an attractive and high-growth sector, and Hein said he thinks it offers EADS the possibility for a reorientation.
EADS is already supplying this growing market: 29 percent of its sales are being generated in Asia, and 10 percent in the Middle East. Latin America has also been identified as a "promising area" with "numerous opportunities" for sales and production.