Origins of Frontex
Frontex was founded in 2005, shortly after the EU jumped from 15 to 25 members with the accession of the formerly eastern bloc countries the Czech Republic, Estonia, Latvia, Lithuania, Hungary, Poland, Slovenia and Slovakia as well as Malta and Cyprus.
Its original mandate was to implement the EU's external border controls and help out member states with joint operations when a task was too big for any one nation. It deploys border guards and sea patrols where necessary, carries out risk management assessment, coordinates repatriation of illegal immigrants and monitors Europe's external borders for illegal activity.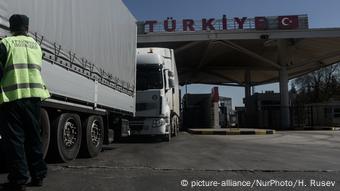 Frontex assists Bulgarian guards at its border with Turkey
Bigger budget after refugee crisis
Over the years, the agency has swollen in size and funding as Europe has faced increasing migration from people fleeing conflict and famine in the Middle East and northern Africa.
In 2016, Frontex was officially reconfigured as the European Border and Coast Guard Agency. The development came after southern coastal nations like Italy and Greece complained that due to the Dublin agreement, which states that any refugee must be processed in the EU nation in which they first arrive, they were unfairly shouldering most of the burden of the refugee crisis.
Indeed, more than 600,000 refugees have landed on Italy's shores in the past few years, and Rome has criticized France and Spain for refusing to open their ports to ships carrying asylum-seekers.
The new organization has been given a budget that will eventually increase by the hundreds of millions to €322 million ($350 million) in 2020. Its staff, too, is set to go from 402 employees in 2016 to 1,000 by 2020.
Operation Themis: Patrolling the Mediterranean
Most of Frontex's major operations have taken place in the Mediterranean, where thousands have died trying to make the perilous crossing to Europe from northern Africa in recent years. Indeed, according to the Missing Migrants project, it is the most deadly place for migrants in the world.
Frontex's most recent major operation, Operation Themis, began in early February in a renewed effort to help the Italian coast guard with the migrant influx. Unlike the previous operations, the new mandate includes patrolling the Adriatic sea between Italy and Eastern Europe to reduce drug trafficking.
Themis also obliges Frontex to send migrants to the nearest EU port, rather than straight to Italy.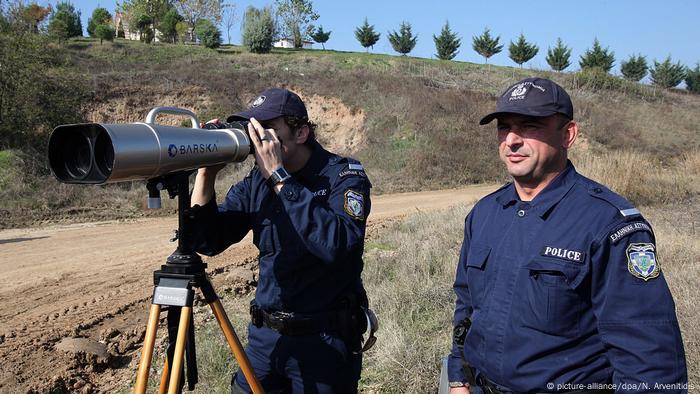 Since 2015, Frontex has been highly active at the Greek-Turkish border
NGO criticism of Frontex
The agency's work is not without its share of criticism, however. In 2008, a group of NGOs presented a statement to the United Nations High Commissioner for Refugees that complained that Frontex's work was "so broad and, at times, so undiscriminating, that directly and through third countries – intentionally or not – asylum-seekers are being blocked from claiming protection under the 1951 Refugee Convention."
Frontex has also been criticized for its repatriation efforts of migrants entering without legal permission, which detractors said leads to would-be asylum-seekers being rounded up in camps in volatile nations like Libya.
According to the agency's risk assessment for 2018, published in February, althoughillegal border crossings dropped to a four-year low in 2017, "the number of detections in the Western Mediterranean reached an unprecedented high, more than double the previous record from 2016."
As arrivals from Africa begin to outnumber arrivals from the Middle East by a measure of two-thirds of incoming migrants to one-third, Frontex has made a pledge to double down on patrolling the Mediterranean, fighting human trafficking, and increasing the number of repatriations.