US Vice-President Joe Biden on Saturday, Feb. 7, promised greater cooperation with European allies on security issues, but only in exchange for greater European contributions to fighting global security threats.
Biden's speech before the Munich Security Conference, billed as the new US administration's first glimpse of an overarching security and defense policy, presented a laundry list of US priorities around the world, combined with a promise of greater US humility in addressing those issues.
"I come to Europe on behalf of the new administration ... determined to set a new tone not just in Washington, but in America's relations around the world," Biden said. "America will do more. That's the good news. The bad news is that America will ask for more from our partners as well."
Eying Afghanistan
European capitals are wary about increased military engagement in Afghanistan
European politicians warily waited to hear details of the new US administration's plans for Afghanistan, where many are reluctant to contribute more troops to a NATO-led mission.
But NATO Secretary General Jaap de Hoop Scheffer told Europeans that the balance within the world's largest military alliance was being upset.
"I am frankly concerned when I hear the United States is planning a major commitment for Afghanistan, but other allies ruling out doing more," he said.
US President Barack Obama has said Afghanistan would become the main front in the "war on terrorism" and that he plans to deploy 30,000 more US troops there over the next 18 months.
A break from Bush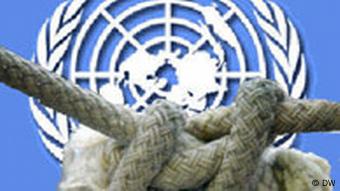 The US will tighten international ties, Biden said
In other issues of foreign policy, Biden said the United States would listen to, engage and consult with other countries and international organizations of the world adding, "America needs the world just as, I believe, the world needs America."
He also hinted that Washington will still retain the right to strike out on its own when circumstances warrant. "We'll work in a partnership whenever we can," he said.
The brunt of Biden's speech focused on the desire for Obama's administration to back away from some of the more confrontational aspects of Bush's foreign policy. In exchange for the anticipated European cooperation, he vowed that America will no longer torture prisoners and reaffirmed US commitment to closing the prison at Guantanamo Bay in Cuba, while also calling on European countries to be prepared to take in some of the released inmates.
He vowed that the United States would stay in close contact with Russia on the topic of missile defense systems in Poland and the Czech Republic, a policy pursued by former President George W. Bush that was met with saber-rattling by Russia.
Merkel: Iran a litmus test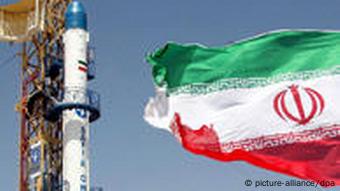 Confronting Iran's nucelar ambitions will test the world, Merkel said
A day after the speaker of Iran's parliament, Ali Larijani, expressed skepticism about Obama's promise to engage in diplomacy with Iran, Biden left no doubt that the US administration is willing to engage in talks with Iran about its suspected nuclear weapons program.

"We will extend hand to those who unclench their fist," he said, repeating an oft-used line from the new US administration. "We will be willing to talk. We will be willing to talk to Iran and offer a clear choice. Continue down the current course and there will be continued pressure and isolation."
German Chancellor Angela Merkel called dealing with Iran a "litmus test" for the international community. She also said Berlin would support stricter sanctions against Tehran in order to prevent the Islamic republic from obtaining nuclear weapons. Iran insists its nuclear program serves only civilian purposes.