The B-1 bombers were escorted by South Korean fighter jets during a 10-hour mission on Saturday. The US Pacific Air Force said in a statement that the aircraft returned to the Andersen base in Guam after performing the act.
US air force said the mission was a "direct response" to North Korea's recent intercontinental ballistic missile (ICBM) tests.
- Rockets boost North Korean economy
- North Korea's war of words with the world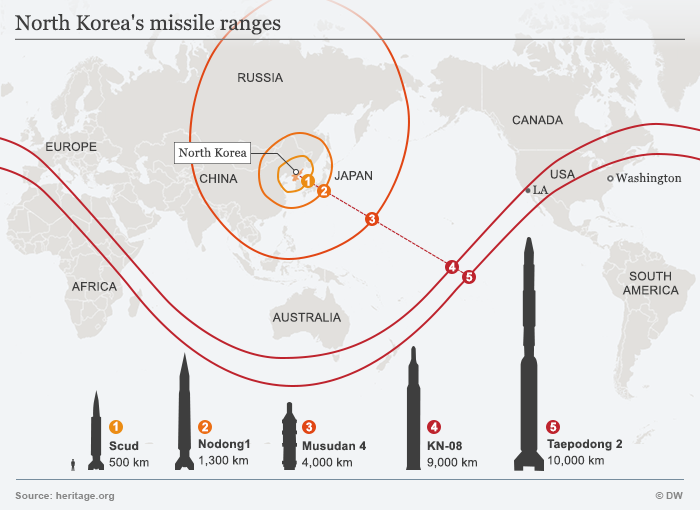 "Diplomacy remains the lead; however, we have a responsibility to our allies and our nation to showcase our unwavering commitment while planning for the worst-case scenario," General Terrence O'Shaughnessy, commander of the US Pacific Air Force, said.
"If called upon, we are ready to respond with rapid, lethal, and overwhelming force at a time and place of our choosing," O'Shaughnessy added.
"North Korea remains the most urgent threat to regional stability."
North Korean leader Kim Jong-Un announced Saturday that Pyongyang carried out its second ICBM test. He claimed the missile demonstrated North Korea's ability to strike any target in the United States.
Read: Which US cities could North Korea's ballistic missile hit?
China condemned North's latest ICBM test and urged restraint.
Trump slams China
But US President Donald Trump is unsatisfied with China's efforts to rein in its communist ally.
Trump said he would not allow Beijing to "do nothing" on North Korea.
"I am very disappointed in China. Our foolish past leaders have allowed them to make hundreds of billions of dollars a year in trade, yet they do nothing for us with North Korea, just talk," Trump wrote on Twitter.
"We will no longer allow this to continue. China could easily solve this problem," Trump said.
Read: Is Trump using North Korea threat as trade leverage with South?
shs/ (AP, AFP, dpa)