In a statement, the UN said that so-called proximity talks - not face-to-face discussions - would go ahead, despite disagreement between international and Syrian voices over who should attend.
Defying Western pressure, several Syrian opposition and rebel groups who form part of the umbrella High Negotiations Committee (HNC) said they would not be present in Switzerland.
Opposition stalling
The HNC has demanded a pre-talks deal to ensure vital humanitarian aid reaches hundreds of thousands of civilians in besieged towns, as well as demanding other clarifications from the UN.
But UN representatives say such a proposal would be difficult to organize in such a short time and the HNC may yet travel to Geneva before the weekend, according to a spokesman for the group.
Several groups considered terrorist organizations by either the Syrian regime or by parts of the international community will also not take part.
Regime goes first
The Syrian government delegation, headed by Syria's envoy to the UN Bashar al-Jaafari, arrived in Geneva early on Friday afternoon, a source said.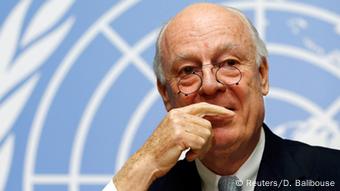 UN envoy for Syria Staffan de Mistura
UN envoy Staffan de Mistura will meet other participants in the talks, including civil society representatives.
The UN, keen to avoid a further delay in the high-stakes negotiations, will act as a go-between - shuttling between the various participants.
Diplomatic minefield
The talks are expected to aim for a political transition leading towards elections within 18 months but are fraught with serious disagreements.
Key Syrian opposition and rebel groups have insisted that President Bashar al-Assad step down when the transition period begins. But Assad, along with his staunch allies Russia and Iran, insist that the Syrian people want him to remain in power.
The West describes Assad as a dictator who is responsible for killing tens of thousands of his own citizens. Many countries blame his regime for launching a violent clampdown on a popular uprising, leading to a full-scale conflict.
Several opposition groups have demanded an end to Syrian and Russia airstrikes, which commentators say is unlikely as regime forces have gained ground on Syrian rebels in recent months.
Meanwhile, the Syrian government has insisted that the issue of terrorism be discussed before transitional talks can begin.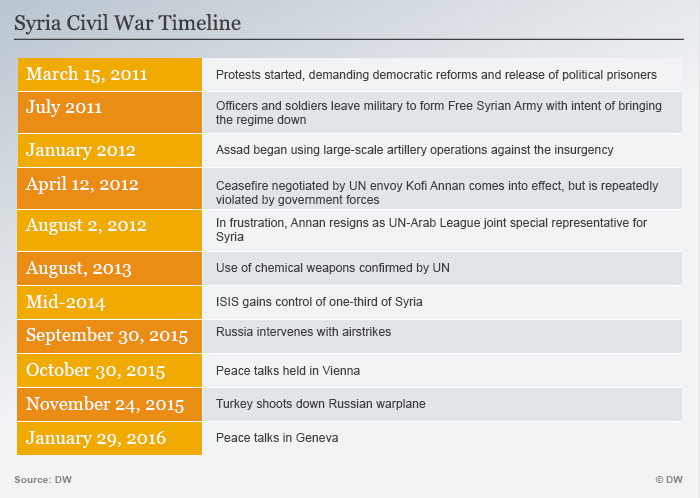 Many doubters
On Friday, Turkish President Recep Tayyip Erdogan hit out at plans to start the peace talks without the HNC, saying that it is is a "betrayal" to ask the moderate Syrian opposition to attend without a cease-fire.
Iranian President Hassan Rouhani said he was skeptical about the talks' chances of soon bringing about peace in Syria.
Friday's talks, the first in two years, are billed as the biggest push yet to end a conflict that has killed more than 260,000 people, forced millions of Syrians from their homes, helped give rise to the European migrant crisis and also aided the meteoric rise of the extremist Islamic State (IS) group.
mm/msh (AP, AFP, dpa, Reuters)