The latest attempt to advance peace talks that might end Syria's civil war appears to be shaky as the leading opposition group said they will not attend the start of the talks, scheduled for Friday in Geneva.
The opposition council, backed by Saudi Arabia, was meeting in Riyadh when they announced they definitely would not send a delegation to Switzerland.
George Sabra, a member of the opposition High Negotiations Committee (HNC), said: "For certain...there will not be a delegation from the High Negotiations Committee tomorrow in Geneva."
But comments by other HNC representatives and Sabra's use of the word 'tomorrow' leave open the possibility, albeit seemingly slim, that HNC may send a delegation to the talks - next week.
An unnamed HNC official said the opposition could attend if their demands were met "within two, three or four days."
As a precondition for attending the talks, the HNC wants guarantees that the government will end attacks on civilians, that detainees will be released and that blockades will be lifted.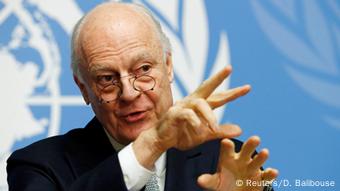 The UN envoy to Syria, Staffan de Mistura, plans to launch peace talks on Friday.
The UN Envoy to Syria, Staffan de Mistura, apparently plans to convene the session on Friday, even though the only party committed to attending is the Syrian government.
President Bashar al-Assad has been scoring military victories in recent months, gaining back lost territory with the help of Russian air power and Iran.
Talks delayed
The HNC's demands are supported by the UN, but Syria has made no commitments.
The talks, aimed at ending the civil war, which has killed more than 250,000 people and displaced millions more, were supposed to begin last Monday but were delayed by fierce wrangling over who should be invited.
Turkey voiced outright opposition to inviting a powerful Kurdish faction in Syria, the Democratic Union Party (PYD). The US has been supporting the PYD, but Turkey considers the group a terrorist organization, affiliated with the Kurdistan Worker's Party (PKK). The PKK is outlawed in Turkey, and considered a terrorist organization by both Ankara and Washington.
Russia had insisted that the PYD be invited to the talks, but Turkey prevailed in its threat to boycott the negotiations if the PYD were invited.
The UN's de Mistura, meanwhile, urged the warring parties to put an end to the bloodshed.
"Five years of this conflict have been too much," he said. "This conference must be an opportunity not to be missed."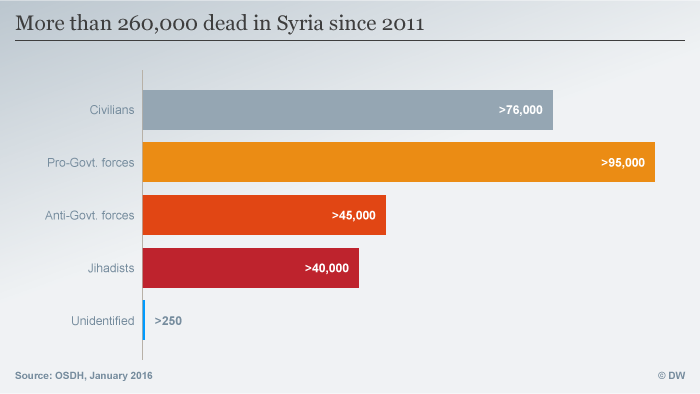 bik/jr (Reuters, dpa, AFP)