UN special envoy for Syria Staffan de Mistura told the Security Council on Thursday that more progress was needed to bolster a ceasefire and deliver humanitarian aid before talks could resume.
"He briefed on his intention to start the next round of talks as soon as feasible but certainly not within the next two or three weeks," a statement from the envoy's office read.
The UN-brokered talks between Syrian President Bashar Assad's government and opposition groups were suspended last month without a breakthrough. The negotiations aim to reach a settlement to end the five-year conflict that has killed an estimated 280,000 Syrians and displaced millions.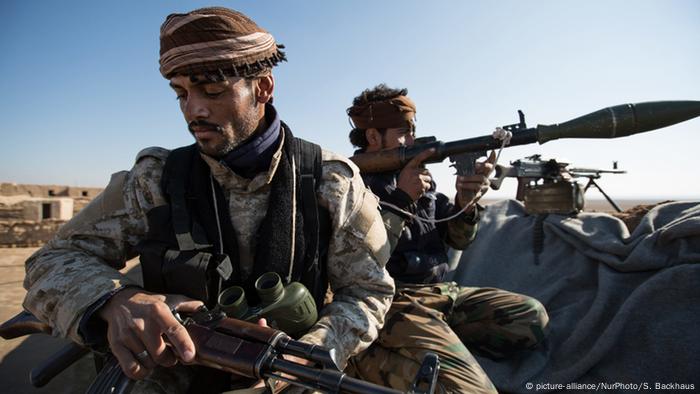 Kurdish fighters from the Syrian Democratic Forces this week launched an offensive against 'Islamic State' militants in Raqqa province
Still no date
The 20-nation International Syria Support Group (ISSG) backing the peace process has said it is up to de Mistura to decide when the talks can resume. There had been hopes a new round of negotiations would be called by the end of May, but that prospect has been complicated by an escalation in violence and the persisting challenge of getting aid into besieged areas.
A partial truce brokered by the United States and Russia in February has been gradually unraveling, and there have been repeated reports of violations.
US Ambassador to the UN Samantha Power said Washington shared the "frustrations and concerns" of de Mistura. She also said Russia, as Assad's ally, had a responsibility to press the regime to stop besieging civilian areas.
"It is clear that violence has increased in the past month and is nearing pre-cessation of hostilities levels. It is also clear that the dangers to the cessation are largely being driven by the Syrian regime and its allies and attacks on civilians," she said.
Kurdish fighters backed by American soldiers this week launched a ground assault against "Islamic State" (IS) militants in Raqqa province. The militants, who declared a self-styled "caliphate" in Syria and Iraq in 2014, are not covered by the ceasefire deal.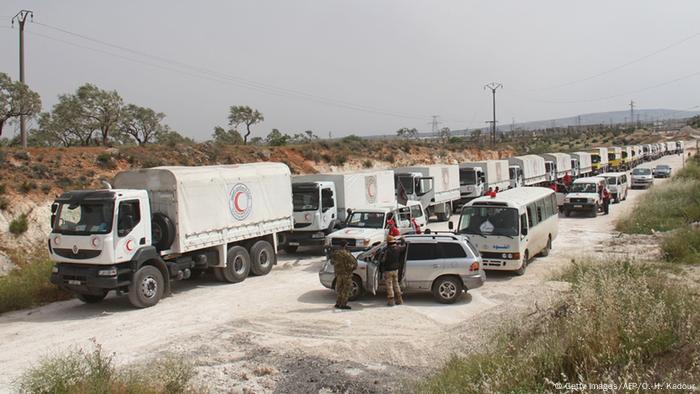 The UN says getting aid to besieged communities is a matter of urgency
Starvation imminent
Earlier on Thursday, de Mistura warned that many Syrians will face starvation if players on both sides of the conflict fail to let humanitarian convoys through to beleaguered towns.
There "are plenty of civilians at the moment in danger of starvation," he told reporters in Geneva.
"There is a sense of urgency in having the talks resume, because we need to keep the momentum."
Activists in besieged areas of Damascus and Homs appealed in a Facebook statement to the Syrian opposition to boycott any future talks until aid is allowed in.
nm/gsw (AFP, AP, Reuters)